Updating your home can bring you a lot of joy, but it can also unexpectedly impact your home insurance premiums. Knowing how different renovations affect your insurance coverage can help you budget properly and stay prepared in disaster.
Particular home renovations, such as adding a new room or upgrading your kitchen, can significantly increase the value of your home. As a consequence, your home insurance cost premiums may rise to rebuild or repair your upgraded home could be higher.
However, other renovations, for instance, installing a swimming pool or a trampoline, can increase your liability risk, leading to higher premiums. It's important to discuss any planned renovations with your insurance provider to understand how they could impact your homeowner's insurance costs and ensure that you have adequate Coverage.
Griffith E. Harris Insurance Services, Inc. can help you understand how different home renovations may affect your insurance premiums and provide guidance on choosing the right Coverage for your lifestyle. This blog post will review some of the most common home renovations and their potential impact on your home insurance.
Home Insurance
Home insurance, also known as homeowner's insurance, is a form of property insurance that covers losses and damages to an individual's residence, along with furnishings and other assets in the home. Home insurance also provides liability coverage against home accidents or property accidents. It is a comprehensive protection plan that safeguards the homeowner from financial losses caused by unforeseen circumstances like natural disasters, theft, or damage.
Depending on the specifics of your policy, home insurance can cover the cost of repairing or rebuilding your home if damaged, replacing your personal belongings in case of theft or damage, and protecting you against liability if someone is injured on your property.
What Is Home Insurance And Its Importance
Home insurance can provide financial security and peace of mind against potential risks. It can help you recover your losses in case of theft, damage, or natural disasters, making it an important investment for homeowners. Without home insurance, homeowners are left to foot the bill for any repairs or replacements due to unforeseen circumstances.
The Shield Against Unforeseen Circumstances
Home insurance is crucial as it provides a safety net for homeowners against many unforeseen circumstances. Natural disasters, such as floods, hurricanes, or fires, can cause significant damage to homes, and replacing or repairing such damage can be costly.
With a comprehensive home insurance policy, homeowners can rest assured that they are financially protected against these incidents. Home insurance helps cover the costs of rebuilding or repairing the home, ensuring that homeowners are not burdened with the heavy financial impact of these events.
Protection For Personal Belongings
Another aspect of the importance of home insurance is the protection it provides for personal belongings. Theft, vandalism, or damage due to unforeseen events can result in losing valuable possessions.
Personal property insurance within home and auto policies protects homeowners by covering the replacement costs of personal belongings such as electronics, furniture, and even jewelry. This Coverage can be particularly beneficial for homeowners who possess high-value items, assuring them of their financial safety even in unfortunate circumstances.
An Essential Component Of Home Insurance
Home insurance is not only about protecting the physical structure and belongings within the home. It also plays a pivotal role in protecting homeowners from legal and medical expenses arising from accidents that occur within the property.
For instance, if a visitor gets injured in your home, the liability coverage in your home insurance can cover their medical bills and any legal expenses if they decide to sue. This protection extends to incidents caused by pets as well. Homeowners can be comfortable knowing they are shielded from potential costly liability claims.
A Requirement For Mortgage Loans
A less known yet significant reason underlining the importance of home insurance is its role in mortgage loan approvals. Most mortgage lenders require borrowers to have a home insurance policy before they approve a loan.
This requirement is because the home serves as collateral for the mortgage loan. The lender's investment is at risk if the home is damaged or destroyed. Therefore, home insurance acts as a safeguard for both homeowners and mortgage lenders.
Providing Peace Of Mind
Last but not least, home insurance provides peace of mind. Owning a home is a significant investment, and sometimes the most valuable asset a person has. Knowing this asset is protected against various potential risks can bring relief and security.
This peace of mind enables homeowners to fully enjoy their homes without worrying about possible financial difficulties in case of unforeseen incidents.
Home Insurance | Types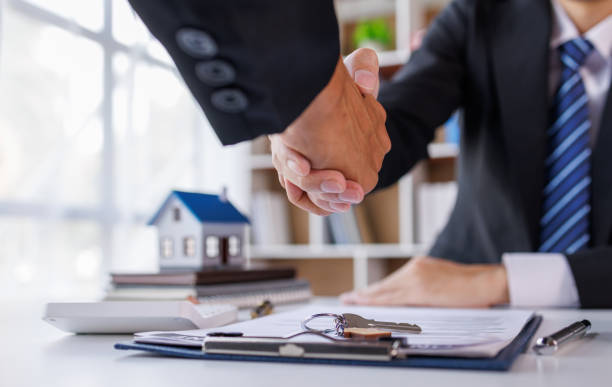 Home insurance can be classified based on the coverage it provides, including protection against damage caused by fire, theft, natural disasters, and even liability coverage in case of accidents on the insured property. It offers peace of mind by safeguarding your home and belongings, ensuring financial security and protection for you and your family.
Standard Homeowners Insurance
Standard homeowners insurance, or HO-3 policy, is the most common type of home insurance. This policy typically includes Coverage for the dwelling, other structures on the property, personal property, liability, and additional living expenses. It is an open perils policy, which means it covers all perils or risks unless they are expressly excluded from the policy.
Broad Form Insurance
Broad form insurance, or HO-2 policy, provides Coverage for a narrower range of perils compared to the standard policy. It is a named perils policy, meaning it only covers the risks listed explicitly in the policy. These typically include fire, theft, vandalism, and certain types of weather damage.
Special Form Insurance
Special form insurance, or HO-3 policy, is similar to the standard policy but provides broader Coverage. It includes all the coverages offered by the standard policy and any unexpected or unknown risks unless they are explicitly excluded from the policy. This type of policy is popular among homeowners who want the highest level of protection.
Tenant's Form Insurance
Tenant's form insurance, or HO-4 policy, is designed for people who rent their homes. This policy covers the tenant's personal property and liability, not the dwelling itself, as that is the landlord's responsibility. It can also cover additional living expenses if the rented property becomes uninhabitable due to a covered peril.
Comprehensive Form Insurance
Comprehensive form insurance, or HO-5 policy, is the most inclusive type of home insurance. It offers the broadest Coverage, protecting against all perils unless they are expressly excluded. It also includes higher limits for personal property coverage, making it a good choice for homeowners with valuable belongings.
Condominium Form Insurance
Condominium form insurance, or HO-6 policy, is designed for condo owners. This policy covers the condo unit's interior, personal property, liability, and additional living expenses. It also includes loss assessment coverage, which can cover the owner's share of damage to the common areas of the condo complex.
Mobile Home Form Insurance
Mobile home form insurance, or HO-7 policy, is similar to the standard policy but is customized for mobile and manufactured homes. This policy covers the dwelling, other structures, personal property, liability, and additional living expenses. However, the Coverage for the dwelling is typically based on a depreciated value rather than the replacement cost.
Older Home Form Insurance
Older home form insurance, or HO-8 policy, is designed for older homes with a replacement cost exceeding the market value. This policy covers a narrower range of perils and usually pays out actual cash value, rather than replacement cost, for a claim.
In conclusion, various types of home insurance policies are designed to cater to different types of homes and homeowners' needs. When choosing a policy, it is important to consider the unique risks associated with
Home Insurance | Coverage
Home insurance covers a wide range of potential risks and perils. Common coverage types include dwelling, other structures, personal property, liability, additional living expenses, and medical payments. The extent of these coverages may vary widely depending on the type of policy.
Dwelling Coverage
Dwelling coverage, also known as Coverage A, is the part of a homeowners insurance policy that may help pay to repair or rebuild the physical structure of your home if a covered hazard damages it. This includes the walls, floors, and roof of your home.
Other Structures Coverage
Other Structures Coverage, also known as Coverage B, aids in repairing or rebuilding structures on your property that are separate from your dwelling, such as a detached garage, a barn, or a fence, if a covered risk damages them.
Personal Property Coverage
Personal Property Coverage, also known as Coverage C, can help cover the cost of replacing your personal belongings, such as furniture, clothes, and electronics, if they're damaged or stolen.
Liability Coverage
Liability Coverage, or Coverage D, protects you if someone is injured on your property and decides to sue or if you damage someone else's property. It covers legal fees and any awards you might have to pay.
Additional Living Expenses Coverage
Additional Living Expenses (ALE) Coverage, also known as Coverage E, can cover extra costs you might have to pay if your house is damaged and you need to live elsewhere while it's being repaired or rebuilt. This could include hotel bills, restaurant meals, and other expenses incurred while rebuilding your home.
Home Renovations That Can Affect Your Insurance
Regarding home renovations, it's essential to consider the potential impact on your homeowner's insurance policy. Various home improvement projects can have a significant influence on your insurance rates, whether positively or negatively. Here, we'll explore six joint home improvement projects that have the potential to bring about changes in your insurance rates, ensuring that you are well-informed before embarking on any renovation journey.
Roof Replacement
A new roof might initially seem costly, but it can significantly impact your home insurance costs. A sturdy, well-maintained roof can withstand severe weather conditions, reducing the likelihood of claim filings and lowering your premium rates.
Building A Swimming Pool
While a swimming pool can be an excellent addition for fun and entertainment, it increases the risk of accidents on your property. This added risk can lead to an increase in your liability coverage costs.
Kitchen And Bathroom Renovations
Central kitchen and bathroom renovations can increase the value of your home, which may result in higher replacement costs if damage occurs. Consequently, this could lead to an increase in your homeowner's insurance premium.
Home Extensions
Adding a new room or extending your home's square footage increases its value and potential replacement cost. Therefore, home extensions typically result in higher insurance rates.
Installing A Home Security System
Contrarily, installing a home security system can potentially lower your insurance premiums. The reduced risk of burglary and damage can make your home safer in the eyes of most insurance companies, thus decreasing your insurance costs.
Upgrading Electrical, Plumbing, Or HVAC Systems
Upgrading old electrical, plumbing, or HVAC systems can reduce the risk of fires or water damage. This risk reduction can lead to lower insurance premiums. However, the initial costs for these upgrades can be substantial.
How To Lower Home Insurance Cost
You can employ several strategies to save money and lower your homeowner's insurance cost.
Bundle your home and auto insurance with the same provider for potential discounts.
Maintain a solid credit history to influence your insurance rates positively.
Regularly review your policy to ensure you have only the necessary Coverage.
For potential discounts, add safety features to your home, such as burglar alarms, smoke detectors, and deadbolt locks.
Consider raising your deductible to lower premiums, but make sure you can afford the higher out-of-pocket cost in case of a claim.
Conclusion
When remodeling and renovating your home, it is essential to consider the potential impacts on your homeowner's insurance. While certain upgrades can reduce premiums, others can have the opposite effect. It is essential to weigh the pros and cons of each project to make an informed decision that best fits your budget.
Additionally, discuss all renovations with your insurance provider to ensure you are adequately covered and receive the most savings. By following these guidelines, you can be confident about remodeling and renovating your home.
Researching each option and talking to your insurance agent will enable you to make a wise investment that maximizes your home's value and potential for insurance savings. Griffith E. Harris Insurance Services is proud to assist you with all your home insurance needs. We are committed to providing you with the highest quality coverage at an affordable price, so contact us today!