Car insurance is more than just a legal requirement; it's a critical financial safety net that protects us in unexpected incidents. From minor fender benders to major accidents, car insurance provides coverage that can save you from a significant financial burden.
When it comes to car insurance, there are several strategies you can use to save money. First and foremost, it's important to compare quotes from different insurers. Rates can vary significantly for the same level of coverage. Additionally, if you have multiple insurances, bundling them with the same provider can lead to discounts.
Griffith E. Harris Insurance Services, LLC. is an independent insurance agency that provides personalized coverage for individuals, families, and businesses. This blog post will explain nine ways to save on car insurance without sacrificing quality coverage.
Car Insurance | A Basic Intro
Car insurance is a type of policy that protects you financially in the event of an automobile accident or theft. It is a contract between you and the insurance company, where you pay a certain amount of money (the premium). In return, the company agrees to cover the cost of certain types of damages or losses that might occur.
These may include but are not limited to damage to or theft of your car, liability for injuries to others or damage to their property, and costs associated with medical treatments or lost wages due to injuries sustained in an accident.
The specifics of what's covered depend largely on the type of policy you choose. Car insurance is about mitigating financial loss and ensuring peace of mind while you are out on the road.
Car Insurance | Benefits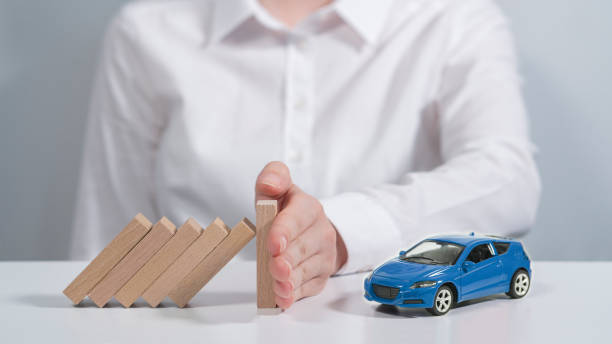 Bundling your insurance with the same provider can often lead to discounts. This is because car insurance companies value loyalty and are more likely to reward customers who stick with them for multiple policies. So, if you have multiple vehicles or need other types of insurance, such as home or life, consider getting everything from the same provider. You may
Financial Protection
One of the main benefits of car insurance is its financial protection. Accidents can happen at any time, and the costs related to vehicle repairs or replacements can be quite substantial. Additionally, medical bills arising from injuries sustained in a car accident can also mount up quickly. Car insurance means you do not have to bear these costs alone.
Legal Requirement
In most states, having a minimum car insurance is a legal requirement. Driving without insurance can lead to serious consequences such as fines, license suspension, or even jail time. Therefore, car insurance keeps you on the right side of the law and saves you from these potential penalties.
Protection Against Liability
If you are at fault in an accident, you could be liable for damages or injuries caused to others. This could mean paying for someone else's medical expenses, vehicle repair costs, or other related damages out of your pocket. Liability coverage in your car insurance protects you in such situations by covering these costs.
Coverage From Uninsured Or Underinsured Drivers
Not everyone follows the rules and drives without sufficient or any insurance. If you are in an accident caused by an uninsured or underinsured driver, you could be left to cover the costs. However, with uninsured/underinsured motorist coverage as part of your car insurance, your insurance company would cover these costs.
Peace Of Mind
Knowing that you are covered in the event of an accident can provide substantial peace of mind. Car insurance allows you to drive without worrying about "what if something happens?" This comfort can make your driving experience much more enjoyable.
Assistance On The Road
Many car insurance policies offer additional benefits like roadside assistance. This means if you're stranded on the side of the road due to a flat tire, an empty gas tank, or a mechanical failure, help is just a phone call away.
Protection Against Non-Accident Damage
Car insurance also covers damages to your vehicle that are not accident-related. This includes coverage for theft, vandalism, fires, or damages from natural disasters like floods or hurricanes. This can be particularly beneficial if you live in an area prone to such events.
Savings In The Long Run
While paying for car insurance may seem like an added expense, it could save you significant money in the long run. Without insurance, a single accident could leave you with bills that far exceed what you would pay in premiums over several years.
Customizable Coverage
Car insurance policies are not one-size-fits-all. You can customize your coverage based on your specific needs and budget. This means you can choose the types of coverage you want to include, the amount of your deductible, and the limit of your coverage.
Car Insurance | Rates
Car insurance rates, or premiums, are the cost you pay for your car insurance coverage. These rates vary widely based on numerous factors, and understanding these can be crucial in securing a policy that offers adequate coverage without breaking the bank.
Factors Affecting Car Insurance Rates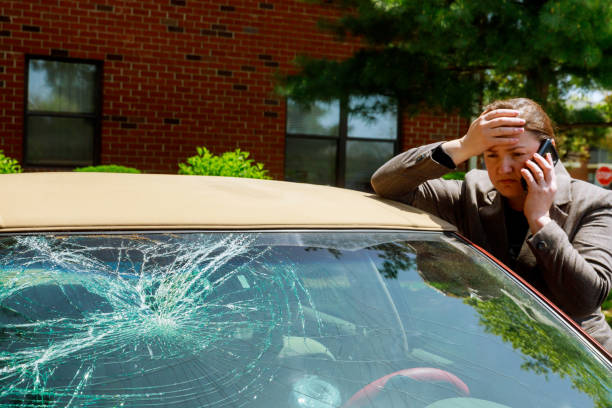 Several elements come into play when determining the rates for car insurance. Some are directly related to the insured individual, while others concern the vehicle.
Driving Record: A clean driving record typically results in lower rates, indicating a lower risk for the insurer. Conversely, a history of accidents or traffic violations can cause your rates to increase.
Age And Gender: Statistically, certain age groups – particularly young, inexperienced drivers – are more prone to accidents and, thus, may face higher premiums. Gender can also play a role, with males often perceived as higher risk.
Location: The area where you live and drive can influence your rates. Urban areas with heavy traffic or high crime rates tend to have higher insurance premiums.
Vehicle Type: Your car's make, model, and year will significantly influence your insurance rates. Luxury or sports vehicles often cost more to insure than standard models.
Safety Features: Cars with advanced features may attract lower premiums, as these features can prevent accidents or minimize damage.
Average Car Insurance Rates
The average annual car insurance premium in the United States is around $1,500, but this figure can fluctuate greatly depending on the abovementioned factors. For instance, teen drivers may see premiums several times the average rate due to their relative lack of driving experience.
9 Ways To Reduce Your Car Insurance Costs
You can take several effective steps to reduce your car insurance premiums, ultimately saving you money. So, take proactive measures and explore these options to enjoy more affordable car insurance rates. Premiums, including:
Shop around
Regarding insurance, it's important not to settle for the first quote you receive. Take the time to compare rates and coverage from multiple providers thoroughly. By doing so, you might be pleasantly surprised at the significant differences in prices and options available to you. This extra effort can ultimately lead to finding the perfect insurance plan that meets your needs and budget.
Bundle Your Policies
Consider bundling your car insurance with other types, such as homeowners or renters insurance. By combining multiple policies, you can benefit from the convenience of managing them all in one place and unlock additional savings through discounts offered by many insurance companies for bundled policies.
Raise Your Deductible
A higher deductible can significantly lower your insurance premium. The deductible is the amount you pay before your insurance policy kicks in. If you can afford a higher deductible in case of an accident, you could save up to 40% on your premium.
Take Advantage Of Mileage Discounts
Some companies offer discounts to motorists who drive less than a predetermined mile per year. Low mileage discounts can also apply to drivers who carpool to work.
Ask About Group Insurance
Some companies offer reductions to drivers who get insurance through a group plan from their employers, through professional, business, and alumni groups, or from other associations. Ask your employer about groups or clubs you are a member of to see if they offer group car insurance policies.
Seek Out Other Discounts
Auto Insurance Companies offer discounts to policyholders who have not had any accidents or moving violations for several years. You may also get a deal if you take a defensive driving course.
Consider Car-Safety Features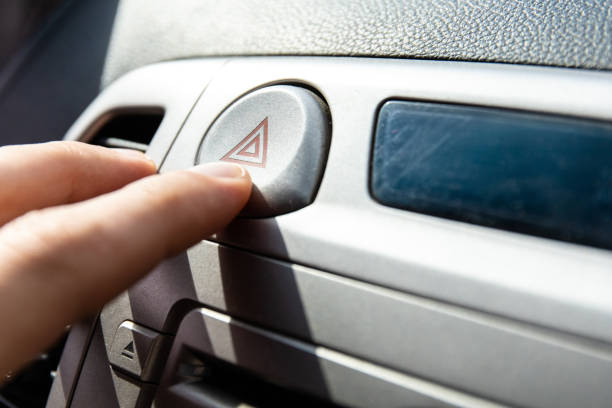 Insurance companies often offer discounts for cars equipped with certain safety features. These features include anti-lock brakes, daytime running lights, and anti-theft devices.
Insure Multiple Cars Or Drivers
Suppose you obtain a quote from an auto insurance company to insure a single vehicle. In that case, you might have a higher quote per vehicle than if you inquired about insuring several drivers or vehicles with that company. Insurance companies will offer what amounts to a bulk rate because they want your business.
Combine Your Home And Auto Policies
Many insurance companies will give you a break if you "bundle" two or more types of insurance or have more than one vehicle insured. Most offer a discount for combining home and auto insurance with one company.
Remember, the key to savings is not the discounts but the final price. A company that offers few discounts may still have a lower overall price. The savings listed here may not be available in all states or from all insurance companies. Griffith E. Harris Insurance Services is here to help you find the right coverage for your needs and budget.
How To Get Car Insurance | Step By Step Guide
No need to worry; getting car insurance is straightforward and hassle-free. You'll find that obtaining car insurance is simple and crucial in protecting your vehicle and ensuring your peace of mind while on the road.
Step 1: Determine Your Needs
Understand what kind of coverage you need based on your circumstances, the value of your car, and your state's requirements.
Step 2: Shop Around
Get quotes from various insurance companies to ensure you're getting a fair price. You can do this online or by calling insurance companies directly.
Step 3: Check The Company's Reputation
Check customer reviews and ratings for each insurance company. This will give you insight into the company's claims process and customer service.
Step 4: Understand The Policy
Before signing anything, ensure you understand what is and isn't covered under the policy. Ask questions until you are confident you know the agreement.
Step 5: Apply For Coverage
Once you've chosen a company, you can usually apply for coverage online, over the phone, or in person.
Step 6: Cancel Your Old Policy
Don't forget to cancel your old policy if you're switching companies.
Step 7: Keep Your Proof Of Insurance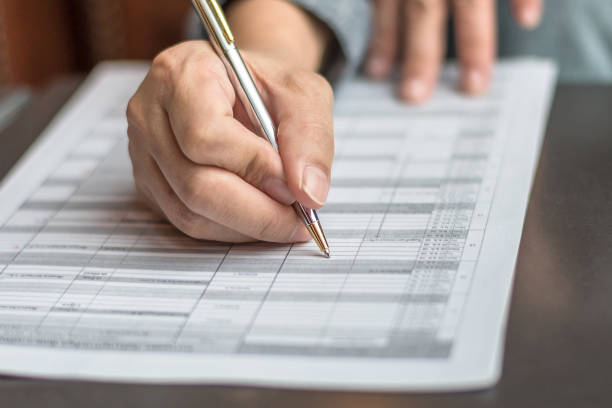 After buying insurance, you should receive proof of insurance. Keep this in your vehicle as it's required by law in most states.
Remember, once you've secured your car insurance policy, it's important to reassess your coverage annually or any time your circumstances change. This will ensure you always get the best rate and coverage for your needs.
Wrap Up
In conclusion, car insurance isn't just a legal necessity; it's a crucial safety net for your financial well-being. It protects against unexpected expenses from accidents, theft, or other mishaps, ensuring you're not left footing high bills.
However, remember this means paying more out of pocket in the event of a claim. Lastly, regularly review your policy and shop around for the best rate. Following these steps, you can check your car insurance costs without compromising coverage.
Griffith E. Harris Insurance Services is dedicated to helping you navigate the complex world of car insurance. With our expertise and personalized approach, we strive to provide you with the best coverage at a competitive rate. Contact us today to learn more about our services.