There are different types of insurance coverages, each specially designed to protect an individual, property, business, or entity from certain types of damages and harm. While most insurance coverages can be catered to under a general insurance policy, sometimes, there is a need for single specific coverage.
Crime insurance is one of those essential single coverages that can make all the difference for and protect an individual or business. Crime insurance protects a person, property, or business from damages, destruction, theft, and losses incurred as a result of a crime or employee dishonesty.
While this type of insurance does not prevent crime, it helps you deal with the financial demands of crime-related losses like loss of money or loss of money of other types to cover losses from crime-related losses of property too.
What is Commercial Crime Insurance Coverage
Commercial crime insurance coverage is the same thing your crime insurance coverage offers you, except that it is specifically designed for businesses and commercial properties. While individuals are vulnerable to crime occasionally, they are at a much lower risk than businesses.
With commercial crime computer fraud insurance, you can better deal with the effects of crime computer fraud-related losses to your business and other assets, cash, other funds, securities, money, other funds, securities, and other property only. Commercial crime computer fraud insurance usually covers a property used for commercial operations. However, the extent of commercial property insurance coverage still depends largely on your insurance service provider.
You should get crime insurance coverage if you are a business owner who engages with transactions and third-party personnel or property. A break-in at your commercial building location will cost you some money in expensive equipment and damage to the property.
You might even lose some important third-party property or cash if it is in your care during the break-in or theft. In such cases, as long as you have crime insurance coverage, you do not have to bear the cost of the losses of money and other property or damage incurred to other assets due to the crime.
Does It Cover All Crime Related Losses?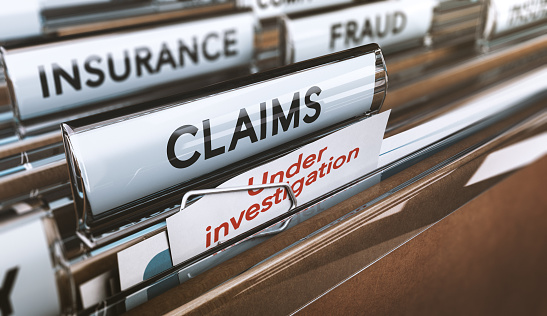 Before we jump right into the details of what commercial crime insurance covers, it is crucial to note that how covered it is covered is still subject to the agreement between your business and your own commercial crime insurance policy or insurance service provider. A commercial crime Insurance policy covers first-party loss of tangible property, money, and securities caused by dishonest acts committed by the insured company's employees or third parties.
What does it not cover?
Crime insurance only covers crimes by employees and third-party employees or vendors. In addition, non-material losses caused by external incidents, like war, are generally covered but not typically covered. On the same note, fraud, Indirect financial losses from fraud, such as business interruption, loss of income, or legal expenses forgery or fraud, forgery or computer fraud only, are not typically covered under commercial crime or other insurance policies.
How much does it cost?
The accurate cost of getting crime insurance forgery also depends on your insurance service provider. Multiple crime insurance companies have their own distinct method of calculating your cost. Selecting one that aligns with your business goals and needs is essential. In most cases, the insurance companies will calculate the cost of crime coverage based on the amount of risk they will take by providing you with that coverage for your losses.
Your crime and theft insurance cost might be high for businesses prone to crime employee theft or other employee theft or fraud–related losses of money. To get a better loss of money in perspective, here is a list of factors influencing the cost of crime employee theft insurance coverage.
Company Characteristics
These entail the type of business you do, your business location, and the size of your business. For example, in a business like an auto mechanic shop that engages with third-party vehicles, a robbery on that establishment would translate to a higher cost than stealing clothes in a store.
Your company or employee, or business location also says a lot about the risks and your insurance cost. Businesses whose employees and organizations are in high-risk areas will pay much more than those companies whose employees and organizations are in low-risk areas.
Policy limit
Every insurance coverage out there has a full crime policy and coverage policy limit, which means the extent to which you will be covered. Certain insurance service providers make it easy to customize your plan and choose what would be added and excluded from your crime coverage and full crime policy and the coverage policy amount. The more add-ons you have, the more extensive your full crime coverage policy and the limit is, which translates to a higher cost of commercial crime coverage.
Market Conditions
The insurance and employee fraud market is highly competitive, and commercial employee fraud and crime coverage policy providers do all they can to protect and ensure their employees' heads are above water. In such market conditions where no one has the monopoly on employee theft and fraud itself, insurance fraud service providers can be more flexible with their costs than usual.
Existing Commercial Property Insurance
While insurance policies are here to protect and help with coverage for certain types of risks and losses incurred by employees, there should be a level of risk management from the employee and affected employee and company. For example, while crime insurance helps employees mitigate the effect of covering losses and risks of a theft or robbery, leaving employees and your establishment vulnerable to these threats means poor risk management and can affect your other insurance policies, risks, and costs.
Get Crime Insurance Today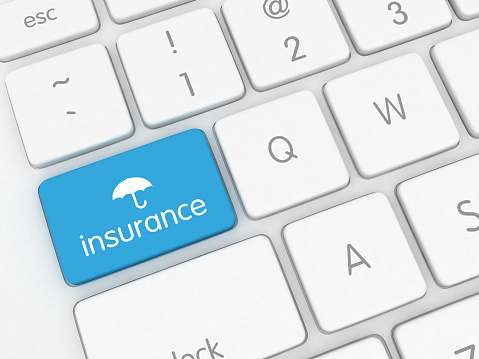 Now that you understand the importance of crime coverage forgery, it now comes down to choosing the right one for you and your business; not to worry, we will save you stress with an excellent recommendation.
Griffith E Harris Insurance Services' commercial crime insurance services are designed to suit your small business and crime coverage needs. Contact us today and get a free quote.