Like everything good, there is usually a dark place to it, and the internet is no exception. Every day, we see individuals and small businesses adopting the latest technology and migrating to cyberspace.
While this opens them to a world of opportunities and social engineering, it also opens them to vulnerabilities on the internet. Cyber attacks have reached a new high, and businesses would need some protection, business insurance, and cyber coverage in place of an incident due to cyber attacks.
How Does Cyber Attack Occur?
Cyber attacks result from compromised computer system network security either intentionally or unintentionally. There are threats on the internet who are out to get their hands on some vital data and information, and they get this. Data breaches are done in several ways. More than 82 percent of ransomware attacks target small businesses.
One of the major ways these attacks occur is via a ransomware attack, one of the worst cyber attacks a business can suffer. What it does to the business is that not only have network security and your vital data been compromised, but it is also encrypted and kept out of your reach, except you have a backup. Then they hold on to this sensitive data and request a particular sum of money for you to get it back.
How Can a Cyber Attack Affect a Business
An attack like this can drive small to medium business owners to ruin faster than they kicked off. Many businesses try to implement cyber security measures, which is, of course, a good thing. However, what do you do when an incident happens, either due to ignorance or negligence about the cyber security risk on the part of your staff-affected customers?
Here is where cyber privacy liability, network security coverage, and cyber insurance cover come in to save the day.
What is Cyber Liability Insurance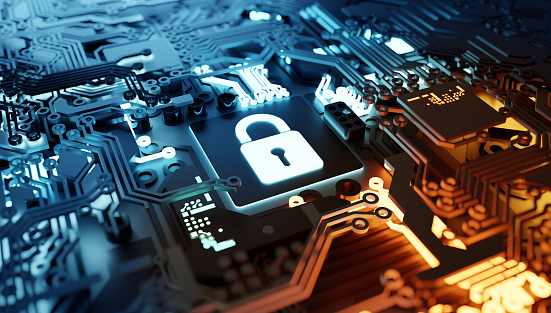 Your data is important and should be kept as safe as possible, which is why you, as a business owner, need to be well-versed in cyber insurance, especially when dealing with either third-party coverage or first-party data. However, in the case of a business interruption from a data breach, your business should be supported to deal with the operational and financial losses of the business interruption from such an attack.
While cyber insurance is not a firewall around your data to keep it out of the reach of the hunters, it does make insurance carriers jump in to help and provide coverage to save your business from drowning in the aftermath of the cyber incident itself.
Why Should You Get Cyber Liability Insurance?
Cyber attacks are terrible when they happen to an individual, but they protect businesses, and much damage can be done when personal data is compromised. The effect of cyber extortion is much more devastating for businesses compared to cyber insurance cost, as compromised data and information are vital to their operations.
In some cases, cyber attackers will give a request to pay the cost of data they accessed or have it sold to competitors, which can grossly damage a business. A cyber attack causes many aftermath problems, and it is estimated that 60% of all companies fail after a nasty cyber attack. Cyber insurance coverage for cyber claims protects you from the financial turmoil of dealing with legal fees and legal defense costs along with a cyber attack.
Who Is Cyber Liability Insurance For?
Do you have very important data and information that is vital for the proper running of business operations? It might be personally identifiable or sensitive information and belong to your business owner's policy, employees, or even a third party. As a result, it should be kept strictly confidential, and a data breach is bad news.
Suffering a cyber attack is one thing, and bearing the cost of the losses and damages in the aftermath of silent cyber one is another. Take the extra load off your business and give it time to bounce back with some extra help from cyber liability and other cyber event insurance policies.
What Does Cyber Liability Insurance Cover?
All companies face a cyber threat, regardless of size, but the larger the firm, the greater its cyber exposures and risks are. The most significant cyber threats are data and network security failure, breach and risk, and data theft, especially for companies with third-party data or software programs.
Cyber insurance generally helps companies protect their businesses against these primary cyber risks. These may cover debt and other credit monitoring services, fees, attorneys fees, fines, and other costly legal expenses that would otherwise mar your business and push you to bankruptcy.
Data Breaches Insurance Coverage
It also seems cyber security insurance covers costs on your business following a data breach involving sensitive customer information, such as personally identifiable information such as customer and employee information such as Social Security numbers, credit card numbers, account numbers, driver's license numbers, and health records.
What Does Cyber Liability, Not Insurance Cover?
While cyber liability insurance policy does provide extensive coverage for cyber incidents, there are several things this coverage does not extend to. Cyber insurance generally does not cover property damage, or intellectual property, including computers and other technology equipment often damaged as part of the cyber attack.
An example is corrupted hardware like a hard drive. It can be problematic businesses to recover lost income if the hardware has become so corrupt that purchasing something new is unfixable or more cost-efficient. However, the extent of data loss of coverage still largely depends on your own insurance policy and service provider.
How Much Does Cyber Insurance Coverage Cost
To a large extent, it is hard to put an actual price on the cost of cyber liability and traditional insurance policies. However, we can make do with a cost range to help you have an idea and make a well-informed decision. Firstly, you must note that this type of cyber liability insurance quote can be a personal or small business based, which reflects in the insurance cost average for cyber and professional liability insurance premiums.
The average annual premium for personal and cyber insurance policies is between $300 and $1,200, depending on the level of coverage and the specific deductible you choose. The average cost of a cyber insurance policy for a business is between $500 and $5,000 per year.
Get Cyber Liability Insurance Coverage for your Business Today!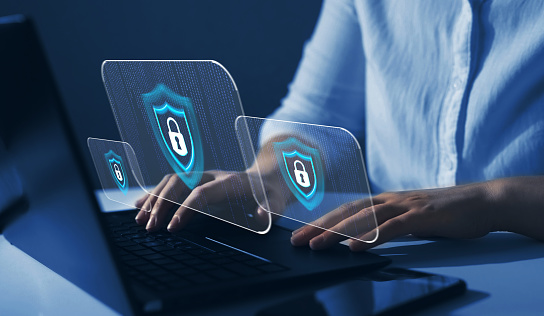 We provide you with much-needed cyber risk insurance and insurance coverage. Our plans are fully customizable and designed to align cyber risk and cyber insurance costs with your business needs.