The vehicle dealership is good money, and whatever is good money is most of the time high risk as well. The car dealership and auto dealer insurance business ranks on the high-risk scale of most insurance companies when we consider all that the car dealers and auto dealerships business entails. The car dealership profession deals with the trade of automobiles and vehicles.
A lot goes into these processes, including the management, inventory, and test driving of these vehicles before their sale. What happens when an incident puts the properties and other people at risk? Your enterprise stands a potential chance of a liability claim or lawsuit.
How do you mitigate physical damage coverage see the effects of fire damage, handle the losses, protect yourself with garage liability insurance, and keep your auto dealer insurance garage liability business functional? Here is where auto dealership garage liability insurance really comes to play.
What Is Your Car Dealership Insurance For?
This type of insurance is a type of insurance coverage that covers the risks of the business of your auto dealership against clients claiming damages for errors and incidents resulting from your company or own auto dealership insurance or dealers' business operations.
Depending on your selected auto insurance service provider, these insurance policies can be considered standalone insurance coverage for automobile dealerships many businesses or individuals.
Dealer insurance is a liability designed to cover the incidents bodily injury, theft, and damages to property owned by owners of the dealers or inventory of cars at the dealership or inventory or employees driving vehicles owned by owners of inventory at the dealership or inventory.
Why Do You Say Car Dealerships Need Insurance Coverage?
As an automobile dealership, the risks and threats are endless, especially if you are starting or dealing with used vehicles. Used car dealers can give you detailed reports based on their experience as regards garage liability. As a new business owner unfamiliar with the terrain of auto and car dealerships, many accidents, incidents, and errors might occur that will cost you a lot more than you signed p for when you started the business.
If you deal with used vehicles, the risk levels are even higher. With a used auto dealer or used car dealer insurance, or car dealership insurance, you can lower these risks drastically and protect your business. You can insure and can take yourself the full risk management burden, risks, and costs of settling financial losses due to your doing business as a used auto dealer or used car dealer insurance to protect yourself.
What Does This Type of Insurance Cover?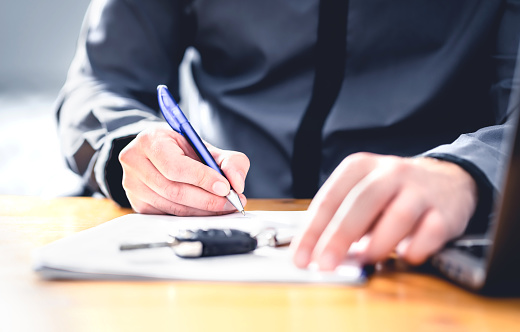 As a car dealer insurance, though, you need protection general liability, theft, and some help with claims, when incidents happen on the job or on your commercial property. Dealers insurance is the help you need to provide you with all that and more.
Lawsuits
Lawsuits are not funny, and liability claims can ruin a potentially thriving business. Dealership companies rank pretty high on the general liability risk radar, and as such, dealership liability insurance is too important.
Financial Losses
It protects used car dealerships and auto dealers insurance" and you from several things while keeping physical damage coverage the auto and the used cars and used used car dealerships and business' financial losses bare minimum.
This general liability insurance covers liabilities such as injury or accident claims, property damage, other liability, and false or misleading advertisements. When someone suffers an injury or medical situation due to a collision with your business operations, it can help pay for medical expenses, legal costs, and court settlements concerning the incident.
Medical Expenses
It is commercial property garage liability insurance right coverage that helps pay for medical expenses, legal costs, and court settlements concerning the incident. With this commercial property and property damage insurance and coverage, you, your employees, and your customers can keep your business up and running all year long run- round without suffering any major hits to your operations, business property, or finances.
How much does it cost?
The accurate cost of getting this type of insurance coverage depends on your car and auto, used car dealerships, franchised auto dealers' own insurance company, and service provider. Multiple insurance companies have a distinct methods of calculating your cost. The average for used car dealership insurance is between $450-$1,000 annually. Several factors will determine the price of your used car dealer insurance and franchised auto dealers insurance policy.
Selecting a service provider that aligns with your business goals and needs. In general liability in most cases, most auto dealers will states the auto dealer insurance; companies will calculate the cost of auto dealer insurance quote based on the amount of risk they will take by providing you with that coverage for your losses.
Get Dealer's Insurance Today with Griffith E Harris Insurance Services!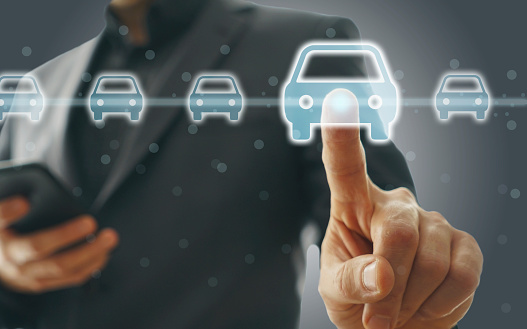 Now that you understand the importance of this type of insurance policy and coverage, it now comes down to choosing the right one for you and your business; not to worry, your job is to stay in business and thrive, and our job is to provide you with the much-needed support and protection to keep you covered.
Finding the right insurance service provider used auto dealer insurance is no walk in the park, and getting the perfect one for a car insurance company can be quite a hassle.
At Griffith E. Harris Insurance Services, we ensure that we provide insurance products, coverage services and commercial property insurance, and commercial auto insurance solutions to businesses and customers like you! All the various other services of our business insurance, providers, and service offerings services are specially designed to suit your needs. Contact us today and get a free quote.