When you gather together a team of businessmen and professionals who engage with the business world daily and ask them what doing business feels like, their answers should be something close to walking on a minefield. In the fast-paced world of technology, which is changing the dynamics of every sector, doing business has never been so interesting.
The more you engage, the higher your rank in the business world and the higher the risk you face doing business. Companies stand at a huge risk factor securities litigation when engaging with third-party personnel, clients personal assets, and intellectual property. However, what do we say about the professionals that work within the setting of the company? Professionals are at a huge risk of employment practices liability as their actions translate to the actions of the company they are affiliated with. As a result, criminal actions, liability claims, and lawsuits are close to them.
So how can professionals in the business space, like directors and officers of private equity firms, protect themselves from legal defense, and costs incurred and mitigate the effects of actions that translate into a liability claim affecting insurance or lawsuit? It's good that we have something called directors and officers liability insurance coverage.
What is the directors' and officers' liabilities insurance policy?
There are different types of insurance coverage, of which directors and officers liability insurance coverage is just one. However, they all happen to do the same thing: provide protection and coverage. Directors and officers liability insurance coverage is a type of insurance coverage policy specifically for professionals in the top hierarchy of an organization, like a director and officers with authorization power.
Every profession is subject to some degree of inefficiency, and the office occupied by these officials and board members is no exception. Therefore, in a bid to cater to the issues personal liabilities file claims, criminal and regulatory investigations that arise due to the actions of a director or officer, directors and officers coverage is that extra layer of protection to have you covered.
Types of D and O Liability Insurance
Most companies and businesses ensure that they have insurance coverage to protect them from issues that might arise due to their business operations. However, in most cases, these companies have insurance coverage for external factors like property damage and third-party claims. In such cases, they neglect the threat to the sustainability of the company via internal factors, which are proven to do the most damage.
Every company has a rigorous recruitment strategy to ensure that they have the best talents with the best knowledge and understanding of the company leadership position they are hired to occupy. However, at certain times, more than such measures and employment practices are needed, and a little extra must be done to ensure that the company does not suffer personal financial loss as a result of the actions of a director or officer within the company. Directors and officers coverage is that extra layer of protection that no company fails that makes all the difference!
Who Should Get Directors' and Officers' Insurance?
As long as you are an operating company with consistent business operations and frequent contact with third-party personnel such corporate law coverage, customers, and clients, it would be best to get directors and officers insurance coverage with a trusted directors personal liability covers directors and officers.
One can never say when an incident or accident might occur during one's duty. An example is the wrong prescription that causes harm to a patient. With liability insurance coverage, you not only mitigate the effects of the claim but your company refuses corporate entity can also take responsibility for such claims without suffering a major hit to the finances illegal profits and reputation of your company or business due to the mistake of a director or officer in a top position in public company.
Do small businesses need Directors and officer's insurance?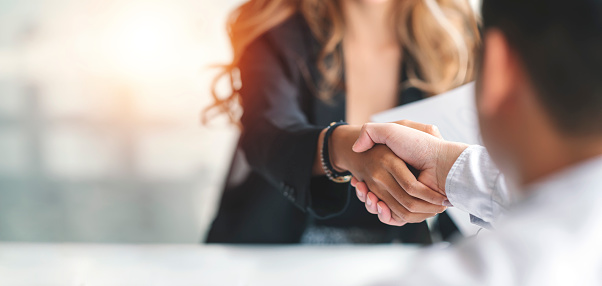 Compared to larger, more established businesses, small businesses rarely survive lawsuits. It is largely due to their need for venture capital and more cash flow than other bigger corporations. A large percentage of financial losses make them financially unable to call for bankruptcy, and even at that, they cannot completely cater professional services to the situation.
The cost of settling a lawsuit or liability claim is much more than opting for directors and officer's insurance coverage to protect your small business. With good directors' and officer's insurance coverage and an even better liability insurance service company, small businesses can save themselves from bankruptcy as a result of the actions of their personnel.
Resolve employee lawsuits with insurance policies.
Work-related claims are an extremely common form of D&O. Employers are usually contacted by managers to complain of unfair treatment or mistreatment by an employee within the organization. It becomes an even bigger issue when these employees, like directors and officers of private companies, occupy top positions within the company.
While this sets out to note that the recruitment process is essential as a person's actions can do a lot, it also emphasizes the need for that extra layer of protection to cover for any discrepancies.
What does it Cover?
Thus kind of insurance can protect corporate governance against many types of legal cases, including misappropriations and misrepresentations of corporate assets, securities claims and other alleged wrongful acts involving an employee occupying an organization or company's leadership or top position. It will protect directors from liability if any of them are sued as a result of their actions.
How much does it cost?
The first thing to note is that businesses, their operations, and their own officers insurance policies vary, and as a result, their insurance rates such coverage may vary greatly depending on the individual circumstances.
If the firm has a long history, the costs are lower than those of older organizations. Every insurance company has its legal fees and a set formula by which they calculate these costs. Contact a trusted insurance service provider today!
Hire the best insurance service provider for your business.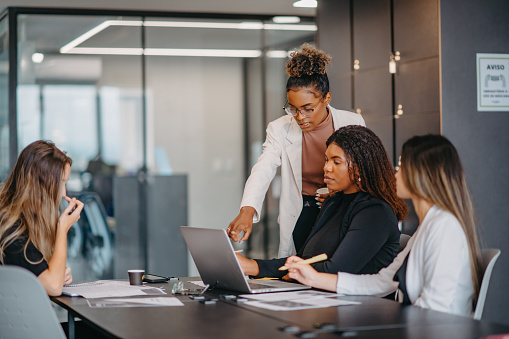 Griffith E Harris Insurance Services' business and commercial insurance policy limits and directors and officers coverage services are designed to suit your business's broad coverage needs.