Personal auto insurance is not just a legal obligation but an essential sanctuary in the unanticipated storm of accidents and damages. This protection extends beyond mere collision coverage, enveloping potential liabilities, medical expenses, and, often, the cost of personal car insurance. In the labyrinthine world of risk, we navigate daily, private auto insurance operates as a Minotaur's bane, providing direction and peace of mind amidst the chaos.
However, a question frequently arises, does one's auto insurance extend to cover business use? The answer, unfortunately, is not straightforward. A personal auto insurance policy is primarily designed to protect individuals and their vehicles during personal services such as commuting, leisure driving, or running errands. Regarding business use, the coverage becomes nebulous, often revealing latent exclusions.
Griffith E. Harris Insurance Services takes pride in offering tailored insurance solutions catering to your needs and requirements. This blog post will explain the nuances of personal auto insurance and its coverage for business use, providing you with the clarity and information needed to make informed decisions. Let's go ahead and get started.
Personal Auto Insurance | A Brief Intro
Personal Auto Insurance, in its most fundamental sense, is a contractual agreement between an individual and an insurance provider designed to safeguard the individual against financial losses arising from unforeseen vehicular incidents. The policy typically provides coverage for liability, property, and medical costs.
Property coverage, conversely, protects against damage to or theft of the insured vehicle. Lastly, the medical range encompasses the cost of treating injuries, rehabilitation, and, in some tragic instances, lost wages and funeral expenses. Thus, while seemingly a statutory requisite, Personal Auto Insurance is a veritable financial bulwark, shielding policyholders from the economic ramifications of unexpected vehicular adversities.
Personal Auto Insurance | Coverage
Personal Auto policy covers two broad categories of losses: physical damage and liability. Physical damage pertains to repairing or replacing the insured vehicle in the event of an accident, fire, theft, or other covered perils.
Liability coverage ensures financial protection when you are found legally responsible for causing harm to others while operating your commercial vehicle insurance.
Comprehensive Coverage
Contrary to its appellation, comprehensive coverage does not provide an 'all-inclusive' protective blanket. Instead, it safeguards your auto insurance policies against non-accidental damages such as theft, vandalism, fire, or natural calamities.
Collision Coverage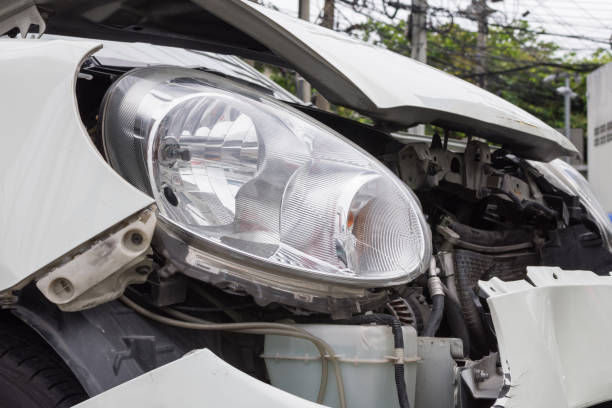 As the terminology implies, collision coverage caters to your vehicle's repair or replacement costs if it collides with another car or object or rolls over. Irrespective of who is at fault for the accident, collision coverage ensures you're financially secure. It's worth noting, however, that collision coverage is typically subject to a deductible.
Uninsured And Underinsured Motorist Coverage
Unforeseen vehicular incidents can often involve motorists who are either uninsured or inadequately insured. In such scenarios, uninsured and underinsured motorist coverage covers the expenses for your injuries and damages. This coverage also proves beneficial in hit-and-run incidents.
Personal Injury Protection (PIP)
Personal Injury Protection, colloquially termed as 'No-Fault' coverage, assists in paying for your medical expenses and lost wages, regardless of who is at fault for the accident. PIP coverage also extends to cover the medical expenses of your passengers.
Medical Payments Coverage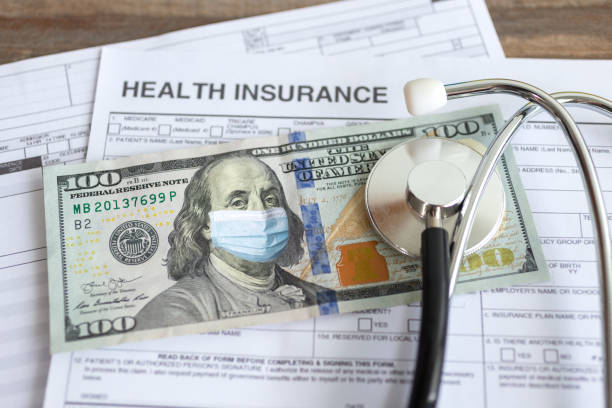 Similar to PIP, Medical Payments Coverage aids in paying for the medical or funeral expenses incurred due to a vehicular accident. The key difference between the two lies in the scope of their coverage. Unlike PIP, Medical Payments Coverage doesn't cover lost wages or rehabilitation services.
Liability Coverage
Liability coverage is a legally mandated requirement in most states. It covers the costs for injuries and property damage sustained by others in an accident where you're at fault. This coverage is generally split into Bodily Injury Liability and Property Damage Liability.
The elements mentioned earlier of personal auto insurance coverage underscore the importance of tailoring a policy that best fits your unique requirements and circumstances. I think it's essential for you to thoroughly look over various coverage options and their consequent impact on the premium.
Commercial Auto Insurance | A Brief Know-How
Apart from personal auto insurance, commercial auto insurance is a specialized type of coverage. This policy is specifically designed for vehicles used for business purposes, such as delivery vans or company cars. It provides similar ranges as personal auto insurance, such as liability and collision coverage, but is tailored to commercial use's unique needs and risks.
It's crucial to consult with a reputable insurance provider to determine adequate coverage for your commercial vehicles and ensure your business is adequately protected. Always remember that investing in comprehensive auto insurance is a wise choice that reflects not only sophistication but also prudence and responsibility towards yourself, others, and your assets.
Commercial Auto Insurance | Coverage
Commercial Auto Insurance typically includes liability coverage, which covers injuries or damages caused to others by your business owner's vehicle. This can include medical expenses, property damage, and legal fees if sued. It also includes collision coverage, which covers repairs or replacement of your commercial vehicle if damaged in an accident.
Liability Coverage
Liability coverage forms the cornerstone of commercial auto insurance. It protects against the financial consequences of causing harm to other people or their property while operating your business vehicle. This includes, but is not limited to, the costs of medical bills, rehabilitation, lost wages, and property damage resulting from the accident.
Collision Coverage
Collision coverage is essential for commercial auto insurance. It protects your business vehicles against damages incurred due to a collision with another car or object, regardless of fault. This means that even if your driver is deemed at fault for the accident, your insurance provider will still cover the repair or replacement costs up to the set limit and minus the agreed deductible.
Comprehensive Coverage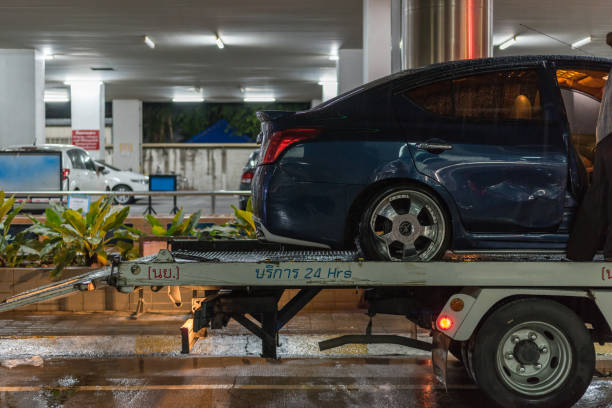 Comprehensive coverage extends the protection to encompass damages to your vehicle that are not caused by a collision. This may include theft, vandalism, fire, natural disasters, or contact with an animal. Given the unpredictability of such events, comprehensive coverage is a prudent investment that ensures your business does not suffer financially from unforeseen incidents.
Uninsured/Underinsured Motorist Coverage
Despite laws mandating auto insurance, there are still drivers on the road who are uninsured or underinsured. Uninsured/underinsured motorist coverage protects your business in an accident where the at-fault driver cannot cover the damages. This coverage will pay for injuries to the driver and passengers in your business vehicle and damages to your car.
Medical Payments Coverage
Medical payments coverage, or med pay, covers the medical costs for you and your employees regardless of who is at fault in an accident. This can include hospital bills, surgeries, X-rays, and sometimes even funeral expenses. With soaring healthcare costs, having medical pay can provide immeasurable relief in the aftermath of a vehicular accident.
Non-Owned Vehicle Coverage
Non-owned vehicle coverage can be a lifesaver if employees use their vehicles for business-related tasks. This insurance protects liability when an employee or owner drives a leased or rented vehicle for business and is involved in an accident. It's a wise addition, given the increasing prevalence of companies relying on employees using their cars.
Hired Auto Coverage
Hired auto coverage extends your commercial auto liability coverage to any autos you hire, rent, lease, or borrow. This can be especially useful for businesses that occasionally need to augment their vehicle fleet due to increased demand or peak business periods.
Commercial auto insurance is a multifaceted product that can be customized to suit the specific needs of your business. The coverage types mentioned above are not exhaustive, and additional options may be available depending on your insurance provider and specific business needs.
Personal Auto Insurance And Business Use
While commercial auto insurance is crucial for businesses, it's important to note that personal auto insurance may not cover accidents that occur when using a vehicle for business purposes.
Reviewing your auto policy and determining if any additional coverage is needed for business use is essential. This can help protect you and your business from potential gaps in coverage.
The Intersection Of Personal And Business Coverage
Comprehending that personal auto insurance often falls woefully short regarding business use is imperative. While your policy might cover you for commuting or casual driving, it typically does not protect business-related activities. This is a crucial distinction that needs to be addressed, leading to potential gaps in coverage.
The Potential Risks Of Insufficient Coverage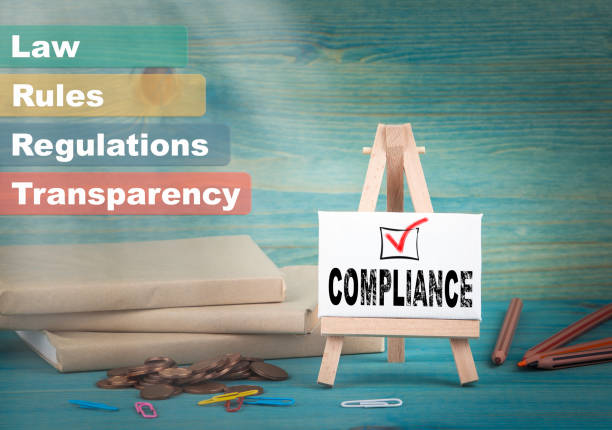 The repercussions of insufficient coverage for business usage of personal vehicles can be severe. Insurers might reject claims in the event of an accident, citing business use as an exclusion in the policy. This could result in out-of-pocket expenses for repairs, medical costs, and potential lawsuits, thereby endangering the financial stability of your business.
The Importance Of Commercial Auto Insurance
Commercial auto insurance is designed to fill this coverage gap, protecting your business regardless of who is behind the wheel. This specific type of policy is tailored to handle the increased risks associated with business usage, such as higher mileage, commercial goods transport, and business-related liabilities.
Making An Informed Decision
When deciding on the type of coverage required, it is crucial to consider the nature and extent to which personal vehicles are used for business purposes. If the use is minimal or infrequent, an individual policy with additional riders for business use may suffice. However, a full-fledged commercial auto insurance policy is recommended for regular or extensive business use.
Reappraising Insurance Needs Regularly
Finally, it is crucial to reassess your insurance needs regularly. As your business evolves, so too do your insurance requirements. Regular appraisal can help ensure that your coverage keeps pace with your business growth, safeguarding the future of your enterprise.
Final Thoughts
In conclusion, understanding the intersection of personal auto insurance and business use is essential in mitigating risk and ensuring adequate protection for one's venture. Private auto insurance, while offering a degree of protection, may not be sufficient if the vehicle is used extensively for business purposes.
Nonetheless, it's worth noting that not all business use necessitates a full commercial policy. Scenarios with minimal business use may be adequately covered through personal policies supplemented with business use riders. Therefore, a reasonable assessment of the vehicle's usage and the nature of the business is a prerequisite for prudent decision-making.
Ultimately, the question is not if personal auto insurance covers business use but rather the extent to which it does so and whether that coverage aligns with your business needs. Regularly reevaluating your insurance needs as your business evolves is essential to maintain optimal range.