If you own a home or rental property, you may be curious about the distinction between homeowners insurance vs landlord insurance. Homeowners insurance protects your residence, whereas landlord insurance covers any damages to your rental property.
At Griffith E. Harris Insurance Services is an insurance company we are committed to offering you the finest insurance coverage options available. We specialize in homeowners and landlord insurance policies catering to various needs, ensuring you receive comprehensive and tailored protection.Whether you want to protect yourself or your investment property, Griffith E. Harris Insurance Services has the right policy.
In this blog post, we'll explain the differences between these two types of coverage so you can decide on the best type of insurance. We'll also provide tips on how to get the most out of your coverage. Read on to learn more!
Landlord Insurance vs Homeowner Policy | Brief Overview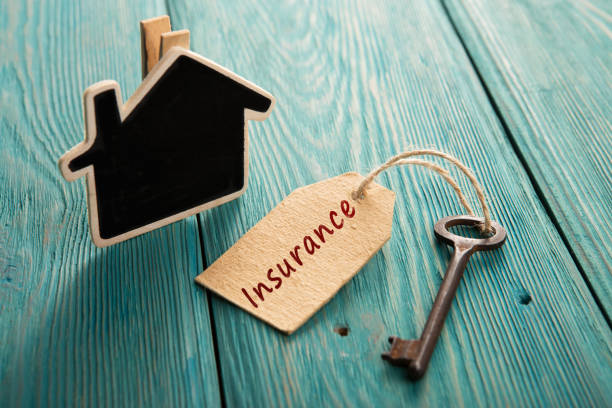 Both homeowners insurance and landlord insurance are crucial for property owners. Homeowners insurance safeguards the physical home and its contents in situations like fire, burglary, or vandalism. It also provides liability protection in the event of an injury on the premises.
Similarly,
Landlord insurance provides similar coverage but is tailored to rental properties and protects the landlord's financial interests. This type of insurance typically covers a rental structure in the event of damage, vandalism, theft, or liability claims resulting from a tenant's injury on the property.
Landlord insurance also covers income loss due to vacancies or if a tenant fails to pay rent. Both homeowners and landlord insurance policies typically have deductibles that must be met before the insurance pays out. Researching and choosing an appropriate approach with coverage limits that accurately reflect your needs is important.
Therefore,Protecting your property with either type of coverage can help ensure you're prepared in case of any unexpected incidents or financial losses.
Differences Between Homeowners Insurance And Landlord Insurance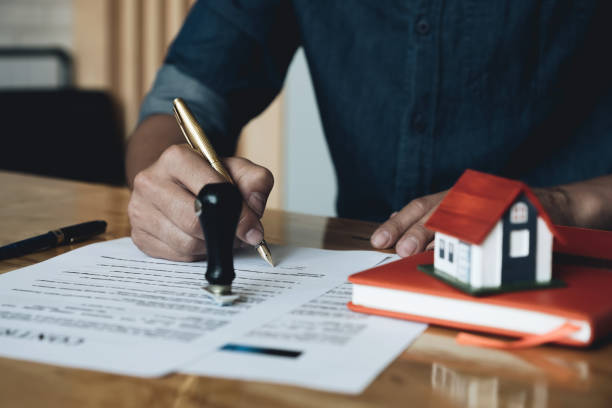 Homeowners insurance covers your home and its contents, including furniture and appliances. It also covers damages caused by fire, theft, vandalism, and natural disasters. In addition, it offers liability coverage in case someone is injured while on your property, or you're held responsible for damaging someone else's property.
A survey revealed that renters are less likely to have insurance than homeowners. While 95% of homeowners have homeowners insurance, only 41% have renters insurance. Some homeowners insurance policies offer extra benefits like coverage for medical payments, additional living expenses, and loss assessment for certain risks, in addition to the standard coverage.
On the other hand, Landlord insurance is specifically designed for rental properties and protects the building itself rather than its contents. It can also provide protection against liability related to the property, personal injury, and damage to other people's property caused by your tenant. Landlord insurance also typically covers lost rental income if your building is uninhabitable due to a covered loss.
Coverage For Property Damage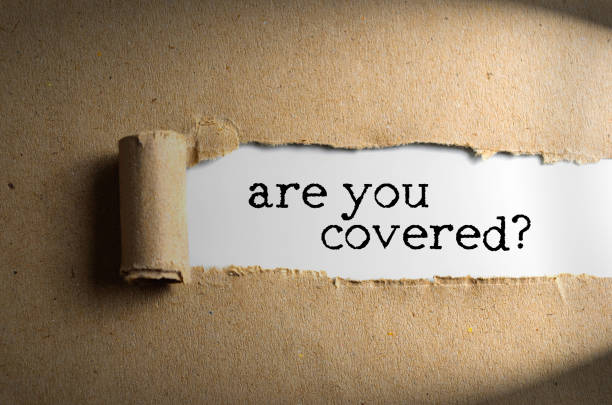 Generally, the homeowners insurance policy covers damages caused by accidents, vandalism, and other causes of property damage. On the other hand, landlord insurance usually only covers damage caused by natural disasters, such as fires or floods.
Coverage For Personal Property
Regarding personal property coverage, homeowners insurance typically covers items within the home that are damaged or destroyed due to certain events. Landlord insurance, however, does not cover the contents of a rental property.
Liability Coverage
Liability coverage is another key difference between homeowners' and landlords' insurance. Homeowners' insurance protects if someone is injured or you're held responsible for damage to someone else's property.
Know thatLandlord insurance also provides liability protection but generally only covers incidents that arise from rental use of the property, such as an injury caused by a tenant.
Loss Of Rental Income Coverage
Another key difference between homeowners' policy and landlord insurance coverage is loss of rental income coverage. Homeowners' insurance does not cover any lost earnings due to a natural disaster or another event; however, landlord insurance will typically provide coverage for any temporary loss of rental income due to an event covered by the policy.
Cost Of Insurance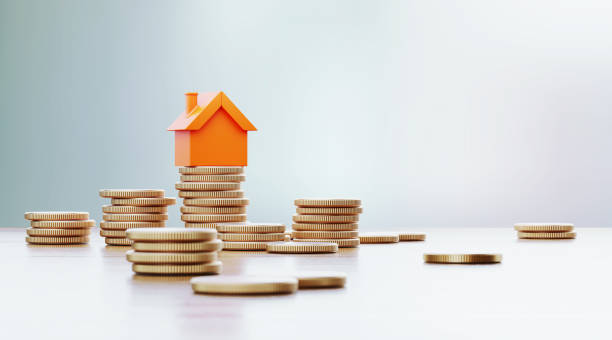 To find the right homeowners or landlord insurance at a reasonable cost, you should consider the size and location of your property, as they are the main factors that affect the price. Make sure to compare quotes from different insurers before making a final decision.
To sum up, homeowners' and landlord's insurance are two types of property protection insurance that cover different things. Homeowners' insurance covers the home you live in and its contents, while landlord insurance typically protects rental properties and offers liability coverage for rental use.
However, understanding these policies' differences is important before committing to an insurance plan.
Types Of Insurance Coverage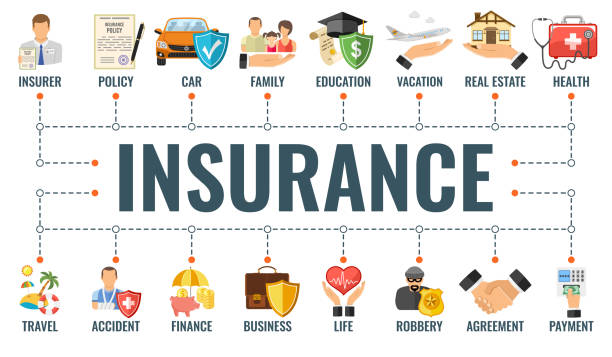 Insurance coverage comes in many shapes and sizes. Your coverage depends on what type of protection best suits your needs. Here are the most common types of insurance you may want to consider:
Health Insurance
Health insurance is designed to provide financial assistance with medical costs if you become ill or injured. It usually covers hospital stays, doctor visits, and prescriptions.
Life Insurance
Life insurance provides financial protection for your loved ones if you die. It can help cover funeral expenses and replace lost income.
Auto Insurance
Auto insurance provides financial coverage if you are involved in an accident, or your car is stolen. It can also help cover the costs of repairs, medical bills, and other damages.
Property Insurance
Property insurance protects your home or business financially if it is damaged due to natural disasters, theft, or other causes. It can help pay for repairs or rebuilding costs.
Liability Insurance
Liability insurance helps protect you from being held financially accountable for damages caused by your negligence. It can help cover costs associated with medical bills, legal fees, and other expenses related to an accident.
Travel Insurance
Travel insurance provides financial protection if you are injured or forced to cancel a trip due to unforeseen circumstances. It can help cover medical bills, lost luggage, and other unexpected costs.
Remember,
No matter which type of coverage you choose, it is important to understand the terms and limitations of your policy to ensure you are getting the best protection for your needs. Make sure to compare homeowners insurance cost and coverage from different insurers before deciding.
With the right insurance, you can rest assured that you and your family will be protected against life's unexpected events.
At Griffith E. Harris Insurance Services, we acknowledge that every client has distinct insurance coverage requirements. Our team of proficient experts will assist you in discovering the appropriate policy for your circumstances and guarantee you comprehend all the particulars before making a decision.
Do You Need Every Type Of Coverage Option?
It depends on your individual needs and budget. If you're a young driver with only basic coverage, you might not need all the options available. On the other hand, if you're an older driver with valuable assets like cars or a home, it's worth looking into more comprehensive coverage plans that give you adequate protection.
It is crucial to compare various coverage options and find the best option for your needs and budget. Take your time in making a decision and carefully consider all your choices to make an informed decision. Remember, only you can determine which coverage is perfect for you.
Tenants Landlord Insurance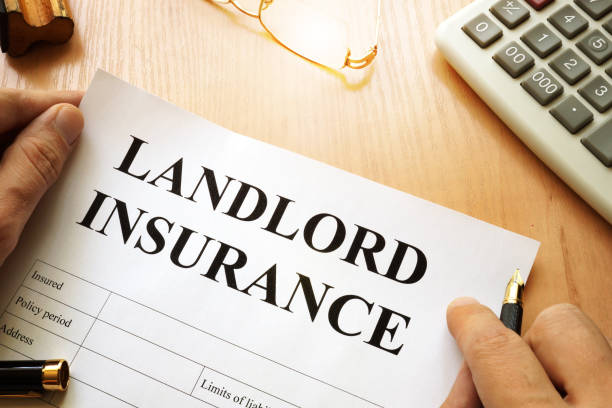 Landlord or rental property insurance is important for landlords and property owners. It protects various risks associated with owning and running a rental property. This includes damage caused by tenants or their guests, lost rent due to tenant default or vacancy, liability claims, and more.
Landlord insurance typically covers the actual structure of the rental property and any contents you may have included in the rental agreement. This includes furniture, appliances, and other items in the tenant's living space. It also protects against liabilities such as fire, theft, liability claims for injury on the property, and coverage for legal assistance if a dispute arises between you and your tenant.
As you know, landlord insurance is important in managing a rental property. To prepare for unexpected events, landlords and tenants must have insurance coverage. Understanding the available options, costs, and necessary safeguards is key to ensuring sufficient protection.
Remember, To get a great deal, it is important to look for a renters insurance policy that provides full coverage at a reasonable cost. Most renters without insurance (64%) say that the price is not the main reason for not getting insurance. Some people are unaware that they need renters insurance, while others mistakenly believe their landlord's insurance will protect their personal belongings.
With the right landlord insurance policy, landlords can have peace of mind knowing their rental property, and tenants are properly protected.
Filing A Claim
Filing a claim for landlord and homeowners insurance is straightforward. Generally,
If you experience an incident that may result in a claim, you must contact your insurance provider promptly. They'll inquire about the damage or loss and guide you on the necessary paperwork for filing the claim.
To ensure that your claim is processed smoothly, provide specific details about the incident, such as the date it occurred and the extent of the damages incurred. Additionally, it's important to keep all receipts and records of any repairs-related costs. Once you have all the necessary information, submit your claim to your insurance provider.
Whether or not your claim will be covered depends on your policy. To assess the damage, you might have to provide them with photographs or other evidence. After reviewing your claim, they will then decide on the homeowner's insurance cost they will cover.
It's important to note that filing a claim for landlord and homeowners insurance does not guarantee coverage. Each policy is unique, so read yours carefully before making any decisions. Be aware of what incidents are covered and the conditions to be met for a claim to be approved.
Insurance Quotes With Griffith E. Harris Insurance Services
Getting an insurance quote from Griffith E. Harris Insurance Services is as easy as 1-2-3.
First, you'll fill out a short online form with your contact information and what kind of coverage you're looking for.
Next, the Griffith E. Harris Insurance Services team will review your application and provide you with multiple quotes to compare.
Finally, we will help you choose the best option for your needs.
We provide personalized service to ensure every customer gets a terrific deal on their coverage. With Griffith E. Harris Insurance Services, you're guaranteed to get competitive quotes and quality coverage.
Plus, we have a team of experienced agents who can help you find the perfect policy for your needs. With Griffith E. Harris Insurance Services, you can get the most out of your insurance quotes.
Conclusion
The bottom line is that both types of policies have a place in protecting your property, so it's important to understand their differences. Homeowner's insurance can provide much-needed protection for homeowners, while landlords may benefit from the comprehensive coverage offered by landlord insurance.
Moreover, deciding which policy would be best for you depends on your situation and needs. Having enough property insurance can reassure you while safeguarding your investment. Contact Griffith E. Harris Insurance Services for all your insurance-related queries. We are available 24/7 to assist you with the best possible solutions.