As a business owner, protecting your assets is crucial, and one area that requires attention is commercial auto insurance.
Whether you own a small delivery service or manage a fleet of vehicles, having the right insurance coverage is essential.
However, determining the cost of a commercial auto insurance policy can be complex, as it depends on various factors specific to your business.
In this article, Griffith E. Harris Insurance Services will explore the key elements that influence the cost of commercial auto insurance to ensure adequate coverage for your vehicles and drivers.
Let's begin!
Understanding Commercial Auto Insurance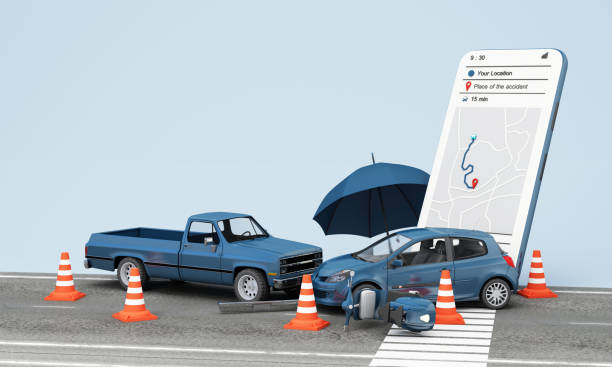 Commercial auto insurance is specifically designed to cover vehicles used for business purposes; unlike personal auto insurance, which typically covers individual drivers and their personal vehicles, average commercial auto insurance cover policies provide coverage for vehicles and the employees driving them.
These policies safeguard businesses against financial losses from accidents, property damage, theft, or liability claims.
Factors Influencing Commercial Auto Insurance Costs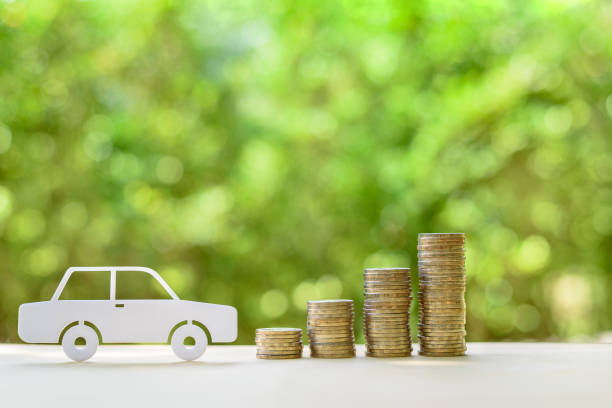 Several factors influence the cost of a commercial auto insurance policy. Understanding these factors will help you assess your needs and find the most suitable coverage at an affordable price.
Vehicle Type And Usage
The type of vehicles you use for your business plays a significant role in determining the insurance premium.
Insurance companies assess vehicle make, model, age, condition, and usage patterns. Vehicles with higher values or those used for high-risk activities may attract higher premiums.
Driver History And Experience
The driving records and experience of your drivers also impact insurance costs. Insurance companies consider factors such as driver age, driving history, and the number of years of driving experience.
Drivers with clean records and extensive experience may lead to lower insurance rates, while those with a history of accidents or traffic violations may increase their premiums.
Coverage Limits And Deductibles
The coverage limits and deductibles you choose also affect the cost of commercial auto insurance. Higher coverage limits and lower deductibles provide more comprehensive protection but may result in higher premiums.
Conversely, lower coverage limits and higher deductibles can reduce the premium but may expose your business to higher out-of-pocket expenses in case of a claim.
Business Location And Industry
Your business location and the industry you operate in can impact insurance costs. Areas with higher rates of accidents, theft, or vandalism may result in increased premiums.
Moreover, specific industries, such as construction or food delivery, may have higher insurance rates due to the nature of their operations and associated risks.
Claims History
Insurance companies consider your business's claims history when determining premiums. If your business has a track record of frequent claims or high claim amounts, it may lead to higher insurance costs.
Maintaining a solid risk management strategy and implementing safety measures can help mitigate the impact of previous claims on your premiums.
Additional Coverages And Endorsements
Commercial auto insurance policies offer various optional coverages and endorsements to tailor the policy to your needs.
Adding endorsements like hired and non-owned commercial auto coverage or comprehensive coverage may increase the premium, but they can provide vital protection in certain situations.
Coverage Options for Commercial Auto Insurance
Commercial auto insurance provides essential coverage for vehicles used in business operations. It protects businesses from financial losses from accidents, theft, property damage, or liability claims.
To ensure comprehensive protection, it is crucial to understand the coverage options available in commercial auto insurance policies.
Liability Coverage
Liability coverage is a fundamental component of commercial auto insurance. It protects your business from legal and financial liabilities arising from accidents where your drivers are at fault.
Liability coverage typically includes two components:
Bodily Injury Liability
This coverage pays for medical expenses, rehabilitation, and legal fees if your driver injures someone in an accident. It also covers compensation for pain and suffering or lost wages.
Property Damage Liability
Property damage liability coverage pays for repairing or replacing other vehicles or property damaged in an accident caused by your driver.
Collision Coverage
Collision coverage protects from damage to your vehicles resulting from collisions with other vehicles or objects, regardless of fault.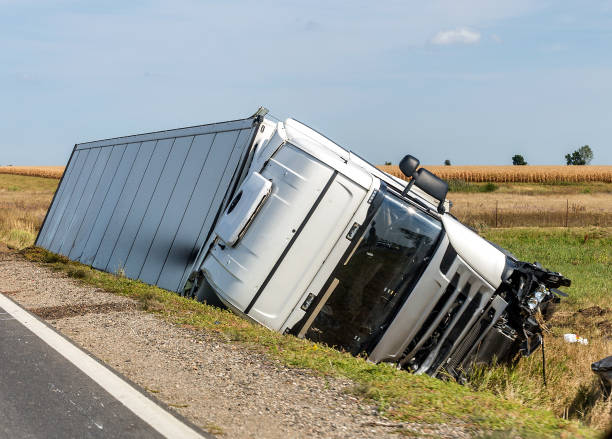 This coverage is essential if your business owns valuable vehicles that would be costly to repair or replace. Collision coverage typically includes a deductible, which you must pay out of pocket before the insurance coverage kicks in.
Comprehensive Coverage
Comprehensive coverage protects against vehicle damage that occurs outside of collisions. This includes damage from theft, vandalism, fire, natural disasters, falling objects, and other non-collision incidents. Similar to collision coverage, comprehensive coverage typically comes with a deductible.
Uninsured Motorist Coverage
Uninsured/underinsured motorist coverage safeguards your business if one of your vehicles is involved in an accident with a driver without insurance or insufficient coverage.
This coverage helps cover medical expenses, vehicle repairs, and other losses your business would otherwise have to pay for out of pocket.
Medical Payments Coverage
Medical payments coverage, or "med pay," covers medical expenses for injuries sustained by your driver and passengers in an accident, regardless of who is at fault. This coverage helps ensure that necessary medical treatments and hospital bills are taken care of promptly.
Hired and Non-Owned Auto Coverage
If your business frequently rents or leases vehicles or if your employees use them for business auto insurance purposes, it is essential to consider adding hired and non-owned auto coverage. This coverage provides liability protection in case of accidents involving these vehicles and can help fill any gaps in coverage.
Cargo Coverage
If your business involves transporting goods or products, cargo coverage is essential. It protects your cargo against theft, damage, or loss during transit.
Commercial vehicle cargo coverage can be tailored to meet the specific needs of your business, ensuring that your goods are adequately protected.
Rental Reimbursement Coverage
Rental reimbursement coverage can be included in your commercial auto policy to compensate for renting a replacement vehicle if one of your vehicles is out of commission due to an accident or covered loss. This coverage helps minimize disruptions to your business operations.
Roadside Assistance Coverage
Roadside assistance coverage offers peace of mind by providing emergency services such as towing, fuel delivery, battery jump-starts, and locksmith services. This coverage ensures that your drivers can quickly get back on the road in case of a breakdown or other roadside emergencies.
When Do You Need Commercial Auto Insurance?
Commercial auto insurance is a crucial investment for businesses that rely on vehicles. Knowing when you need commercial auto insurance is essential to protect your business and comply with legal requirements.
Let's explore the situations in which commercial auto insurance becomes necessary:
Business-Owned Vehicles
Commercial auto insurance is necessary if your business owns vehicles used for work-related activities. This includes vehicles like delivery vans, service trucks, company cars, or any other vehicle owned or leased by the business and used for business purposes.
Commercial auto insurance covers liability, physical damage, and other potential risks associated with these vehicles.
Employee-Driven Vehicles
Even if your business doesn't own any vehicles, you may still need commercial auto insurance if your employees use them for work-related tasks. This is known as non-owned auto coverage.
Non-owned auto insurance protects your business from liability claims if an employee gets into an accident while using their vehicle for business purposes, such as running errands, making deliveries, or attending client meetings.
It is important to note that personal auto insurance policies typically do not cover accidents during business-related activities.
Hired Or Rented Vehicles
When your business rents or leases vehicles for short-term use, commercial auto insurance is necessary to protect your interests, rental agencies often offer insurance options. But having your coverage ensures comprehensive protection.
This coverage, known as hired auto coverage, provides liability and physical damage protection for vehicles your business rents or leases.
Vehicles With Special Equipment
Commercial auto insurance is essential if your business utilises specialized equipment or machinery, such as construction vehicles, food trucks, or mobile service units.
Standard auto insurance policies may not cover the unique risks of these vehicles and their equipment. Commercial auto insurance ensures that your specialized vehicles and equipment are adequately protected.
Compliance with Legal Requirements
Commercial auto insurance is a legal requirement for businesses operating vehicles in many jurisdictions. Regulatory bodies often mandate specific coverage limits to ensure businesses can cover potential liabilities from accidents or property damage.
It is essential to understand and comply with the legal obligations in your area to avoid penalties and financial risks.
Cost of Commercial Auto Insurance For Each Type of Vehicle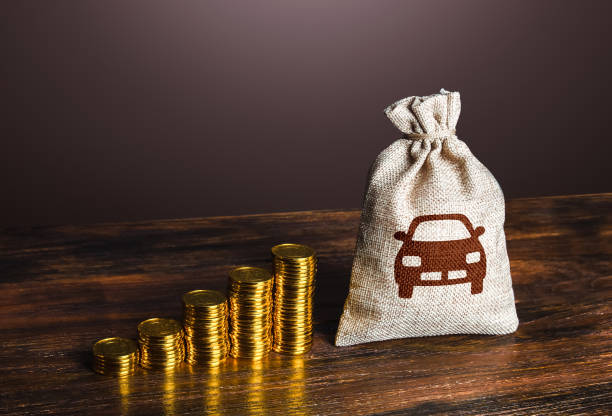 The insurance cost varies depending on several factors, including the type of vehicle, its usage, coverage needs, and the specific risk profile of the business. Here is a general overview of the typical insurance costs associated with different types of commercial vehicles.
Sedans And Vans
Small sedans and vans for business purposes typically have lower insurance costs than larger vehicles. The annual insurance premium for these vehicles can range from $800 to $1,500, depending on vehicle value, usage, and coverage limits.
Pickup Trucks
Pickup trucks used for business activities may have slightly higher insurance costs due to their versatility and potential for carrying equipment or goods. The annual premium for commercial pickup trucks can range from $900 to $1,800, depending on various factors.
Box Trucks
Box trucks, commonly used for transportation and delivery services, have higher insurance costs due to their larger size and increased risk exposure. The annual premium for box trucks can range from $1,500 to $3,000, depending on vehicle value, usage, and coverage limits.
Cargo Vans
Cargo vans for transporting goods often have higher insurance costs than sedans or smaller vans. The annual premium for commercial cargo vans can range from $1,000 to $2,000, depending on vehicle value, usage, and coverage limits.
Specialty Vehicles
Specialty vehicles, such as food trucks, tow trucks, or construction vehicles, typically have higher insurance costs due to their unique features and associated risks.
The insurance premium for these vehicles can vary significantly based on factors such as vehicle type, usage, specialized equipment, and coverage needs. Annual premiums for specialty vehicles can range from $2,000 to $5,000 or more.
How to Lower Your Commercial Auto Insurance Cost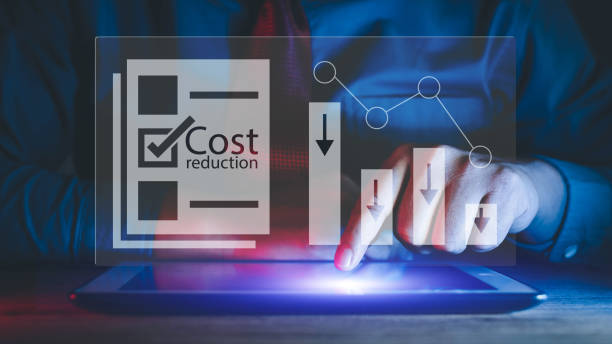 Managing commercial auto insurance costs is a priority for businesses looking to optimize their budget without compromising coverage.
While various factors influence insurance rates, there are strategies you can implement to lower your commercial auto insurance rates.
Maintain A Good Driving Record
Maintaining a good driving record is one of the most impactful ways to lower commercial auto insurance rates. Insurance companies consider the driving history of your business and its drivers when calculating premiums.
Increase Deductibles And Manage Coverage
Adjusting your deductibles and managing your coverage can also help reduce your commercial auto insurance rates. By opting for higher deductibles, you agree to pay more in case of a claim, which can lower your premiums.
Implement Risk Management Strategies
Implementing effective risk management strategies can positively impact your insurance rates. Insurers favor businesses that prioritize safety and have measures to mitigate potential risks.
Why Choose Griffith E. Harris Insurance Services?
When finding the right insurance provider for your commercial auto insurance needs, selecting a reliable and experienced agency is essential.
Griffith E. Harris Insurance Services is a trusted choice for businesses seeking comprehensive coverage and exceptional service.
With years of experience in the insurance industry, Griffith E. Harris Insurance Services has established a solid reputation for our expertise and knowledge.
Our team of insurance professionals understands the complexities of commercial auto insurance coverage and can guide you through the process, providing valuable insights and customized solutions to meet your needs.
Conclusion
It is important to note that commercial insurance is an essential investment for businesses that use vehicles for their operations. Different factors influence commercial car insurance costs, and you should consider them.
By working with an experienced insurance agency like Griffith E. Harris Insurance Services, businesses can benefit from expert guidance, personalized service, and access to a vast network of insurance carriers, ultimately ensuring that their commercial auto insurance needs are met effectively.
Contact us for commercial auto insurance quotes.