Have you ever wondered how much it costs to insure an exotic car? If so, then you've come to the right place!
Remember, although exotic car insurance can cost two or three times more than regular car insurance, it is worth the expense. So, don't let the high cost deter you from getting that luxury ride you have always wanted.
By reading about it, you can discover why high end auto insurance is a worthwhile investment and how to obtain a better deal. You can ensure your dream car is secure and economical with the right information.
Here at Griffith E. Harris Insurance Services, we provide insurance for exotic and luxury vehicles. When considering buying a luxury car, consider not only the cost of the vehicle itself but also its insurance premiums.
So let's dive into more detail.
How Much Does Exotic Car Insurance Cost | Understanding the Unique Risks and Costs
Insuring classic cars can be challenging due to their unique design, high-end parts, and superior performance.
With their rarity and significant value, insurance coverage for these cars is generally more costly than standard car insurance policies. Additionally, it's rare to spot exotic cars on the roads due to their unique nature.
It is important,
To understand the exotic cars cost, it's important to recognize the specific risks of these vehicles. Exotic cars have greater power and specialized parts contributing to higher repair costs. The danger of certain roads in your area could also lead to increased premiums. Your driving history will also influence the cost of your exotic car insurance.
Generally, exotic cars can be more expensive than regular ones because they're generally more valuable. Exotic luxury vehicle insurance costs between $5,000 to $20,000 annually, or even higher for extra-luxury vehicles. According to a survey, the average yearly insurance cost for a 2021 Lamborghini Aventador is $5,889; for a 2021 Ferrari 488 GTB, it's $5,782.
Therefore,shopping around and comparing rates from different insurance companies is important to find the most competitively priced policy. Discounts like multi-car or loyalty programs may help you save money on your exotic car insurance premiums.
Importance of Exotic Car Insurance: Protecting High-Value Assets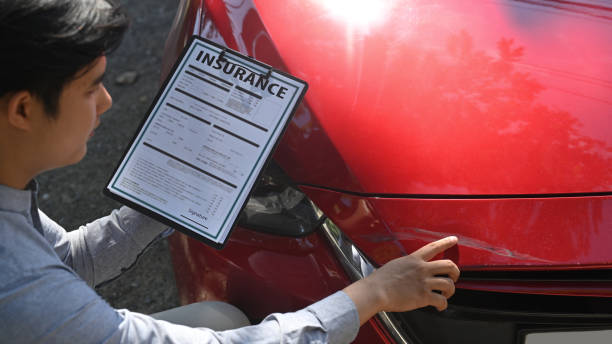 Having an exotic car is a major investment. With exotics costing so much, having the right insurance coverage in place is important for peace of mind. Exotic car insurance policies offer more comprehensive coverage specifically tailored to the unique needs of owners of high-value cars.
Do you know?
Customized exotic car insurance includes higher limits of liability, replacement parts coverage, and specialized repair networks that can ensure the job is done right.
An exotic car insurance policy or auto insurance policies may also cover special events like car shows or track days. The additional coverage these policies offer gives owners peace of mind to enjoy their vehicles without worry.
Furthermore, exotic cars require specific maintenance and attention to detail. That's why many insurance companies also offer additional services such as roadside assistance, storage coverage, and concierge services to help owners protect their investments.
A proper insurance policyis crucial when safeguarding your exotic car, which is a valuable possession.
By obtaining a high end auto insurance policy, you can confidently drive knowing that you have sufficient coverage and services to protect you in case anything happens. You can now relish the fun of driving your car without any stress about potential mishaps.
Protecting your investment is necessary for any exotic car owner, so ensure you have the coverage you need to stay safe on the road.
Why Is Exotic Car Insurance Different?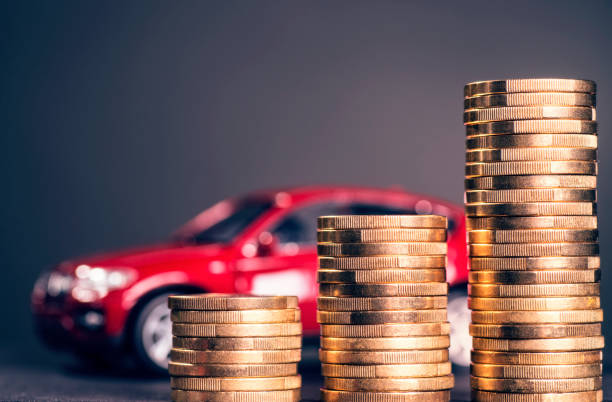 Exotic car insurance or grundy insurance differs from your typical auto insurance plan because of its specialized nature. Exotic cars are typically more powerful and expensive than regular vehicles, which means they require a higher level of coverage to protect them adequately.
Because exotic cars have such high values, repairing or replacing them after an accident can be significantly higher than regular cars. Exotic car insurance plans are designed to provide the owner with adequate protection from these higher costs.
Exotic car insurance policies usually also offer additional coverage options that may not be available with a conventional auto insurance plan. For example, some policies include coverage for custom parts or high-performance modifications to your vehicle.
Additionally,
Many exotic car or sports car plans provide specialized coverage options, such as lost key protection, trip interruption coverage, or roadside assistance. With these additional coverages, you can have peace of mind knowing that your exotic car is fully protected in the event of an accident or breakdown.
Griffith E. Harris Insurance Services provides comprehensive exotic car insurance plans that can be tailored to meet any driver's needs. We offer competitive rates and reliable coverage from trusted carriers, so you know your vehicle is in safe hands.
Factors Affecting Exotic Car Insurance Rates
According to a survey by NerdWallet, the insurance cost for a 2019 Lamborghini Huracan can range from $8,000 to $20,000 per year, depending on the driver's age, location, and driving history. The survey also found that the cost of insurance for a Ferrari 488 can range from $7,000 to $14,000 per year.
The car's size and performance are among the largest factors influencing exotic car insurance rates. Exotic cars have high-performance engines, achieving higher speeds than other vehicles. Excessive speed increases the likelihood of accidents, resulting in more severe damage and costly repairs, which may increase insurance rates.
Let's review the following factors:
Age Of The Car
Exotic cars hold their value very well and appreciate in time, so insurers look at the car's age when determining rates. Typically, older have higher premiums as they are likely to need repairs or parts due to normal wear and tear. However, newer vehicles can also often have higher premiums due to the increased performance and technology within them.
Area Of Use
Where a car is used can affect its insurance premium as areas more prone to accidents, such as busy city streets, will incur higher rates than rural regions with less traffic. Auto Insurance companies also consider safety measures when parking the vehicle, such as having an alarm system or a garage.
Driving History
Insurers consider driving history to determine how much of a risk the driver is. You may be entitled to lower premiums if you have had a clean driving record for several years. Conversely, those with multiple convictions or incidents may pay much higher.
Driver's Profile
Insurance premiums can be influenced by the driver's age, gender, and occupation. Rates are higher for younger drivers because they are more prone to accidents than older drivers. On the other hand, women generally pay lesser premiums than men since they have lower accident rates.
Finally, professions that involve a lot of driving will also influence the premium, such as couriers or delivery drivers.
Types Of Coverage For Exotic Car Insurance

Exotic car insurance is a specialized coverage designed to protect exotic, sports cars or luxury vehicles through luxury car insurance. Several types of coverage are available, each tailored to meet the owner's needs and the particular car they own.
Here's a look at some of the common types of coverage offered for exotic cars:
Full Coverage
This type of policy offers the highest level of protection for exotic cars. It covers damage from collisions, theft, fire, and other losses due to natural disasters. It also may cover certain repairs or maintenance issues and roadside assistance if you run into trouble.
Liability Coverage
Liability coverage protects you from financial responsibility when your exotic car causes damage to another vehicle or property. This type of coverage pays for damages up to a certain amount, so make sure you know the limits of your policy before you buy it.
Classic Coverage
Classic car insurance covers any losses not caused by collisions and other covered incidents such as theft, fire, vandalism, and further damage. This type of coverage can also help pay for repairs to your exotic car if it's damaged by something not covered in your full coverage policy.
Collision Coverage
Collision insurance covers damages caused to your exotic car when it collides with another vehicle or object. It pays for repairs or replacement of your car and may include coverage for medical bills incurred due to an accident.
Rental reimbursement
If you're in an accident that renders your exotic car unusable, the rental can help cover the cost of a rental while your vehicle is being repaired. Therefore, if you need a car, ensure your policy includes rental reimbursement coverage.
Uninsured/Underinsured Motorists Coverage
If you are involved in an accident with someone uninsured or underinsured, this coverage will help protect you from financial liability. It can also pay for medical bills and other damages to your exotic car.
No-Fault Coverage
No-fault coverage pays for damages regardless of who is at fault in an accident. It can help cover medical bills, lost wages, and other costs associated with an accident.
These are just some of the types of coverage available for exotic cars. Be sure to talk with your insurance provider to determine the type best suits your needs and situation. With the right policy, you can have peace of mind knowing that your beloved exotic car will be protected from anything life may throw at it.
Tips For Reducing Exotic Car Insurance Costs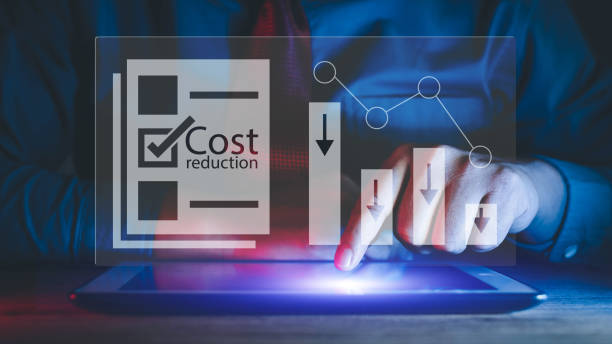 One of the most important tips for reducing exotic car insurance costs is ensuring adequate coverage. Exotic cars are more expensive than regular vehicles, so you must provide your coverage is sufficient. Other auto insurance tips include:
Shop Around And Compare Quotes
Don't just settle for the first quote you get, as better deals may be available elsewhere. Because of their high value, exotic cars will have a wide range of prices.
Ask About Discounts
Many insurers offer discounts for having a clean driving record or being part of certain organizations. Be sure to ask about any potential savings you could get before committing to a policy.
Consider Raising Your Deductible
Raising your deductible can often lead to significant savings on your premiums. However, make sure that you raise it too high, or else you may not be able to cover the cost of repairs in the case of an accident.
Look Into Usage-Based Insurance
This type of coverage tracks your driving habits, so if you drive safely and don't have many claims, you could be rewarded with lower premiums or other perks.
Bundle your policies.
If you insure multiple cars through the same carrier, they may offer discounts for bundling. This can reduce the cost of insuring your exotic car and make it easier to manage your policies.
Car Insurance With Griffith E. Harris Insurance Services
We all need car insurance to drive our cars on the road legally. There are several car insurance companies, and deciding the best fit for you can be hard. Griffith E. Harris Insurance Services makes it easy with our experienced team of professionals committed to helping customers find the perfect car insurance coverage that meets all their needs.
With an emphasis on customer service, we ensure that everyone gets the right level of protection at an affordable price.
Our car insurance policies or plans include various coverage options, including liability, collision, comprehensive and medical payments. We also have access to some of the best discounts on the market so that you can get great value for your money.
With our knowledgeable staff and superior customer service, Griffith E. Harris Insurance Services ensures that each car insurance policyholder gets the most out of their car insurance.
Conclusion
In conclusion, exotic car insurance is not cheap and can be complicated to understand. Researching and shopping for the best rates is important when considering what coverage you need. It's also essential to ensure that the insurance company you choose will provide you with the necessary coverage for your vehicle and any additional coverage you may need.
With careful research, the right insurer, and understanding of your specific needs, exotic car insurance can be a smart investment for antique car insurance or any exotic vehicle owner. Determining what you need and finding an insurer that meets those needs is a matter.
Then, you will enjoy all the benefits of owning an exotic car with the peace of mind of having the right coverage. Reach out to Griffith E. Harris Insurance Services for exotic car insurance quotes.