Do you know what items are considered valuable enough for insurance coverage? Valuable items with a high replacement cost, such as home, jewelry, art, collectibles, antiques, and other high-worth possessions, may require specialized coverage. Insurance coverage is necessary to protect these items from potential loss or damage due to theft, natural disasters, or other circumstances.
For your ease,
Griffith E. Harris Insurance Services understands that insurance can be tricky and confusing, but don't worry! We've got your back. Today, we talk about high-value items and the importance of protecting them with an insurance policy.
Keep reading for more information about insuring high-value items and how Griffith E. Harris Insurance Services can help you safeguard them.
Get To Know About High-Value Items In Insurance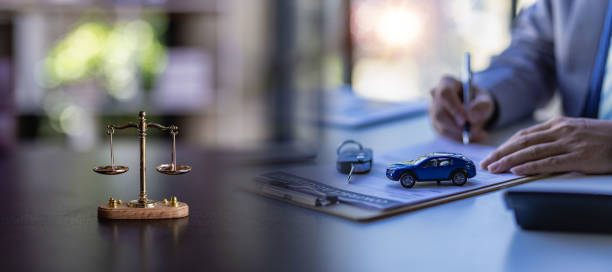 High-value items are those that have an especially high market value. This can include jewelry, fine art, antiques and collectibles, expensive electronic equipment, or other rare possessions. Insurance companies consider these items particularly valuable and require special coverage for them.
Regarding your insurance policy, you'll want to ensure that any high-value items are adequately covered. This might mean purchasing a separate policy for those items or adding an endorsement to your existing policy. An endorsement adds to your standard coverage and will provide additional protection for the item.
Please know thatif you want to insure high-value items, you must provide the insurance company with detailed documentation of their value. This includes appraisal documents, receipts, photos, and other relevant information. The more evidence you have of the value of your items, the more effectively they can be protected.
Remember to review your insurance policy periodically and update the values of the items because they depreciate over time. This will ensure you receive compensation for the item's current value in case of loss.
It's crucial to have proper insurance coverage, for high-value items since they are often our most cherished possessions. The FBI reported over 1.2 million burglaries in the US in 2019, causing property losses worth about $3.4 billion. Thus, it's worth the effort to protect these items adequately to avoid any long-term financial burden.
Why Insure High-Value Items?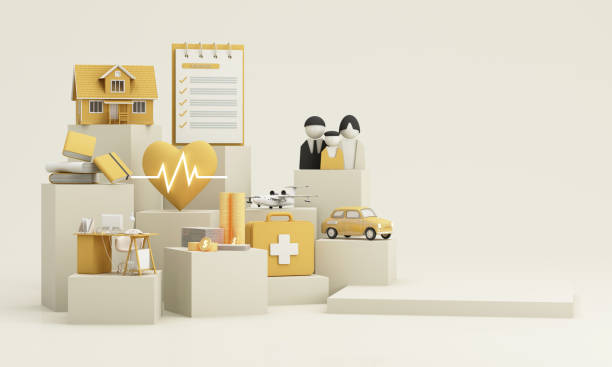 Insurancing high-value items is an important decision that can help you stay financially protected in the event of damage or loss. Insuring them also helps provide peace of mind, knowing that if something were to happen, you would be compensated for the item's replacement value.
It is also possible that some policies may even cover things outside your home if they are stolen or damaged while transported. When considering insuring high-value items, it's important to find a policy that offers adequate coverage and look into additional options that may meet your needs.
At Griffith E. Harris Insurance Services, we understand high-value homeowners policies and the importance of protecting your possessions. If you have expensive belongings, our team of experienced professionals can assist you in finding the appropriate policy and coverage. We offer a variety of insurance products that can cater to your specific needs.
Our team is also ready to answer any inquiries about our services and guarantee that you obtain suitable coverage. Contact us today to learn how Griffith E. Harris Insurance Services can help protect your high-value items.
Risks Associated With High-Value Items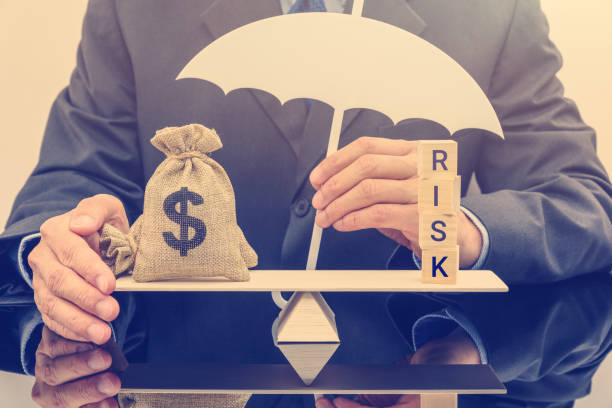 When it comes to high-value items, understanding the risks associated with them is essential. There are a variety of potential threats that could put your valuable investments at risk. These dangers can be substantial, from theft and vandalism to natural disasters and cyberattacks.
Theft
Theft is one of the biggest concerns when owning high-value items. The best way to protect your property is to keep it secure and invest in robust security systems. Homeowners should consider installing video surveillance cameras, motion detectors, and alarm systems in their homes or businesses if they store valuable investments there.
Access control systems can also help deter potential thieves from entering the premises.
Vandalism
Vandalism is another risk associated with high-value items that can lead to costly damage or theft. Homeowners should make sure they are taking the necessary precautions to protect their property from vandalism, such as installing security lighting and motion detectors around the perimeter of their home or business.
Investing in alarm systems and CCTV cameras can also help deter potential vandals.
Natural Disasters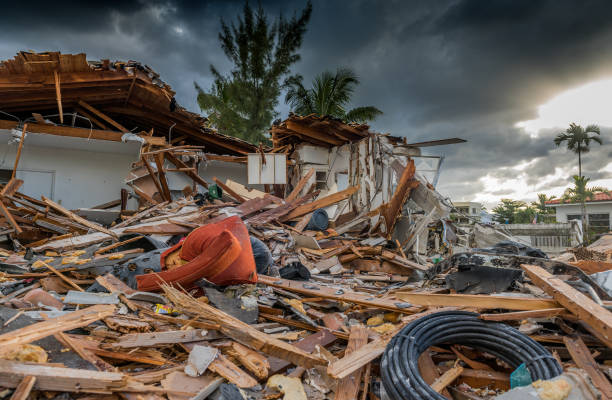 Natural disasters can also threaten high-value items, particularly in areas prone to hurricanes, earthquakes, or floods. Homeowners should take the necessary precautions to protect their property from natural disasters by investing in secure buildings and implementing safety protocols.
Additionally, homeowners should consider purchasing flood insurance or a national flood insurance program to cover any potential losses in the event of a disaster.
Cyberattacks
Finally, cyberattacks are becoming increasingly common and can cause significant damage to high-value items. Homeowners should invest in robust cybersecurity measures such as antivirus software, two-factor authentication, and secure passwords to help protect their investments from cyber criminals.
According to a survey, 29% of respondents reported having experienced a jewelry loss or theft at some point. Of those who experienced a loss, 55% had insurance coverage for their jewelry.
Therefore, keeping all software updated and using secure storage solutions can help keep your high-value items safe from cyberattacks.
Cost Of Replacing High-Value Items
While replacing high-value items, like a laptop or a car, the extended replacement cost and coverage limit can be quite substantial. Depending on what you want to return, the price tag can range anywhere from several hundred dollars to thousands.
Considering all your optionsfor replacing an expensive item and weighing the guaranteed replacement cost coverage is important. Researching to get the most bang for your buck is also essential before purchasing. It's always a good idea to check if your item has any warranties to help you save money in an emergency.
Ultimately, replacing expensive items can be hard on your wallet, but doing proper research and having current warranties can help you save in the long run.
Benefits Of Insuring High-Value Items
Insuring high-value items like high-value homes with extended replacement cost coverage can also help you protect yourself against potential legal liabilities. For example, if someone is injured on your property, you may be responsible for their medical costs and any other losses they incur. With insurance in place, these expenses will be covered.
Let's look at the benefits.
Helps Filing Claim
Insuring high-value items gives you access to an expert team of claims adjusters and agents who can help you navigate the process of filing a claim. This is especially useful if you have comprehensive insurance for your items, as it may cover any damage caused by natural disasters or acts of vandalism.
Financial Protection:
A valuable asset insurance policy can provide financial protection to cover the guaranteed replacement cost of replacing a damaged or stolen item. This way, you won't be left with an unexpected bill if something happens to your valuables.
Higher Coverage Limits
Many insurance policies for high-value items have higher coverage limits than standard policies. This has higher limits means you can be sure your items will be covered for their actual cash value, even if it is very expensive.
Lower Deductibles
Many valuable asset insurance policies also come with lower deductibles, saving you money over the long term. With a lower deductible, you won't have to pay as much out-of-pocket if you ever need to file a claim.
Protection Against A Wider Range Of Risks
Besides the usual fire, theft, and vandalism risks associated with standard home insurance companies' policies, valuable asset insurance can also cover other risks, such as natural disasters and accidental damage.
Value Preservation
Valuable asset insurance policies can help preserve the value of your assets over time. This is especially important if you plan on selling an item in the future since its value may not be as high if it has been damaged or stolen.
Cost-effectiveness
Valuable asset insurance can be more cost-effective than standard policies since they usually have higher coverage limits and lower deductibles. This means you can be sure your items will be adequately covered without paying a high price.
Types Of Insurance Coverage For High-Value Items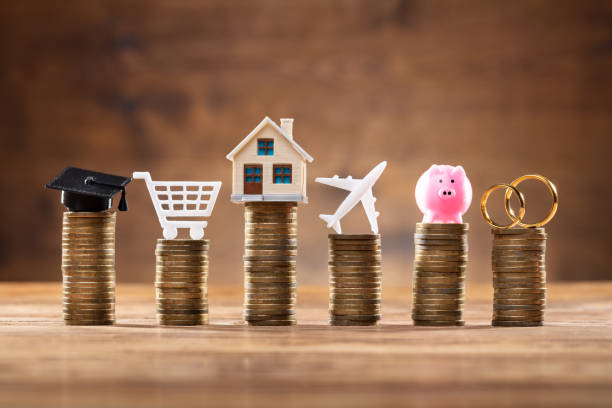 High-value items require specialized protection by way of an insurance policy. Typically, these types of coverage provide more than just a basic form of liability and property damage protection. Here are some common types of insurance coverages for high-value items:
High-Value Homeowners Insurance
High-value home insurance provides coverage for the structure of a house and its contents, including high-value items. Homeowners should check with their providers to see their limits on expensive items such as jewelry, art, and antiques. Many policies will also provide coverage if these items are stolen or damaged away from home.
Renter's Insurance
Renter's insurance provides coverage for personal possessions, including high-value items. Renters must understand their policy and ensure it offers sufficient coverage for expensive items like jewelry, electronics, and furniture. Some policies also provide additional protection from liability in case of damage or injury caused by the renter's property.
Valuable Items Insurance
Valuable items insurance is specifically designed for high-value items not covered by a homeowner's or renter's policy. This high-value insurance coverage typically pays for stolen or damaged property replacement costs and may also cover appraisals and professional cleaning.
Scheduled Personal Property Coverage
Scheduled personal property coverage provides additional protection for items that have an appraised value of more than a typical homeowner's policy will cover. Homeowners and renters can purchase scheduled personal property coverage to insure these items, such as artwork, jewelry, antiques, and electronics. This type of insurance also covers loss due to theft or damage inside or away from the home.
Factors That Affect High-Value Item Insurance
Insurance companies often charge higher premiums for insuring high-value items due to the increased value at risk. These items usually have a much higher replacement cost than ordinary household items and may be more prone to theft or damage.
Furthermore, insurance companies want to ensure that their policyholders are adequately compensated in the event of loss, so they take extra measures to evaluate the risks associated with a high-value item properly.
Type of Item
The insured item type is the first factor affecting the cost of insuring high-value items. Insurance companies will review the item's provenance and evaluate any risks associated with its ownership.
Location
The second factor is the location of the item. Items in a secure location,n like a bank vault, may have lower premiums than items kept at home because there is less risk of theft or damage. Similarly, items in a locked room or garage may also come at lower premiums than those in an open area.
Condition
The third factor is the item's age and condition. Insurance companies are more likely to charge higher premiums for older, more worn items because they are more likely to be damaged or stolen. On the other hand, newer, well-maintained items may come with lower premiums.
Insurance Services With Griffith E. Harris Insurance Services
Griffith E. Harris Insurance Services is a premium insurance provider that provides various coverage options customized to your budget and lifestyle. Our experienced agents can help you find the right plan to fit your needs, whether you require basic or comprehensive protection. We offer a range of insurance types, including auto, homeowners, renters, life, health, and business insurance.
Plus, we can provide additional flood, earthquake, and cyber liability coverage. We offer a variety of products at affordable prices and can assist you in selecting the best plan for your needs. Our personalized service ensures that your policy meets your requirements.
Conclusion
In conclusion, a high-value item in insurance has an incredibly high value or replacement cost. It's usually something that may be difficult or expensive to replace and could cause financial hardship if it is lost or damaged.
It's important to have these items properly appraised and insured so that you can get their full value in case something happens. Griffith E. Harris Insurance Services also offer additional coverage for high-value items, so it's worth taking advantage of this protection.
With the proper insurance coverage, you can rest easy knowing that your valuable possessions are safe and sound and that you can replace them if something unexpected happens. Call us today to begin finding the perfect coverage for your situation. We are eager to help you with your insurance needs.