A Commercial General Liability (CGL) Policy is a comprehensive business insurance coverage that protects businesses against liability claims for physical injuries, property damage, and advertising injuries. These claims could arise from the business's or its employees' direct or indirect actions.
Despite its comprehensive coverage, a Commercial General Liability (CGL) Policy does not cover all types of claims. Exclusions typically include professional errors, omissions or malpractice, intentional acts such as fraud or crime, and issues related to worker's compensation, employment practices, or property coverage.
Each business should carefully review its policy to understand which potential liabilities are not covered fully. In addition, most CGL policies do not cover damage caused by the business's products or services after they have been sold or completed.
Griffith E. Harris Insurance Services is committed to helping businesses secure their needed protection. This blog will guide you through understanding what a Commercial General Liability policy does and does not cover to ensure your business is adequately protected. Let's get started.
Liability Policy | A Basic Know-How
A Liability Policy is a type of insurance policy that offers businesses or individuals coverage against legal claims brought by another party. Generally, it protects against claims resulting from injuries and damage to people or property. Liability policies cover the legal costs of defending against these claims and any payouts for which the insured party may be liable up to the policy limits.
However, liabilities arising from deliberate and dishonest acts, contractual liabilities, and liabilities from service or product defects after completion are typically not covered in standard liability policies. Understanding your policy's specifics is crucial to ensure comprehensive coverage.
Liability Policy | Importance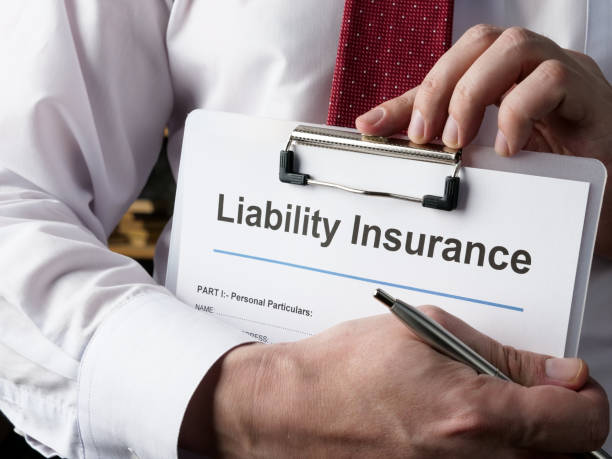 Liability Policies hold paramount importance for businesses due to the following reasons:
Risk Mitigation: These policies help businesses mitigate the risk of facing significant financial loss due to a lawsuit or a claim.
Legal Defense: They cover legal fees and court costs if the business is taken to court.
Business Reputation: A liability policy can enhance a business's image in the eyes of business partners and customers, assuring them that any potential damages or losses will be covered.
Business Continuity: In the face of a claim, businesses can continue operations without financial disruption.
Contractual Requirement: In many cases, clients, landlords, or lenders may require businesses to have certain liability insurance before they engage in contracts or agreements.
Commercial General Liability Policy
A Commercial General Liability (CGL) Policy is a specific type of insurance policy that provides coverage to a business for bodily injury, personal and advertising injury, and property damage caused by the business's operations, products, or injury that occurs on the business's premises.
Unlike other liability policies, CGL policies are designed to cover various claims related to the business. This includes claims of negligence, property damage, and bodily injury that may occur due to the company's operations, products, or premises. It also covers advertising injuries such as libel and slander caused by an advertisement or marketing campaign.
Benefits Of Commercial General Liability Policy
A Commercial General Liability (CGL) Policy reaps several benefits for businesses. Here are some of them:
Protection Against Significant Financial Losses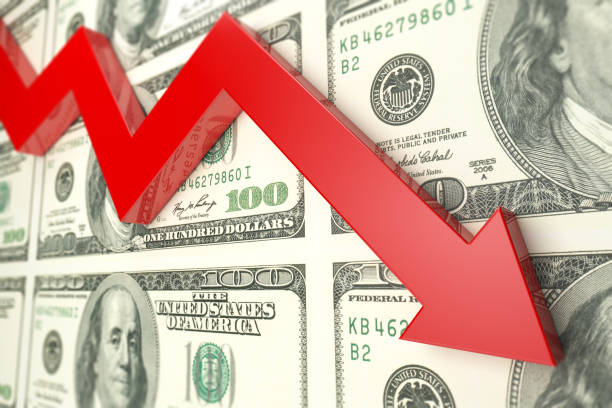 A CGL policy protects your business from substantial financial losses due to lawsuits or liability claims. Without insurance, companies might have to pay out of pocket for costly damages and legal claims that arise against their business.
Covers A Wide Range Of Incidents
General liability insurance covers various incidents that could occur within your construction businesses. This includes accidents on your premises, product-related accidents, completed operation liabilities, and certain legal liabilities.
Legal Defense Coverage
If a lawsuit is filed against your business, general liability insurance cover the legal expenses, including attorney fees, court costs, and any settlements or judgments that you are required to pay.
Increases Credibility
Businesses with CGL insurance are often seen as more credible. Customers and clients may feel more secure knowing that a policy is in place to compensate for losses if an accident occurs.
Contract Requirements
Many commercial leases and contracts require businesses to carry CGL insurance. Having the necessary insurance in place can help ensure you meet these requirements.
Commercial General Liability Policy | The Process
To purchase a Commercial General Liability (CGL) Policy, businesses should:
The first step involves purchasing a CGL policy from a reliable insurance provider, like Griffith E. Harris Insurance Services. Ensure you provide accurate information about your business during the purchase to avoid complications.
Once the policy is purchased, it is activated. This means your business is now covered under the terms of the CGL policy.
If an incident occurs, such as a customer getting injured at your premises or a product malfunctioning, causing damage, your CGL policy comes into action.
You should promptly report the incident to your insurance provider and file a claim. This process usually involves providing a detailed account of the incident, including how it happened and the extent of the damage.
After filing the claim, the insurance company investigates the incident to ascertain the validity of your claim. The investigation process may involve interviews, examining physical evidence, and reviewing documents.
Once the claim is deemed valid, the insurance company assesses the extent of the damage or liability. This generally involves calculating the cost of medical bills, repair costs, legal fees, and any other associated costs.
The insurance company then pays to cover these costs up to your policy's limit. The payout could be made to you, the injured party, or service providers such as hospitals or law firms.
After a claim, it's a good practice to review your policy to ensure it still provides adequate coverage. Consider any changes in your business operations or risk levels that might necessitate adjustments to your policy.
Regular communication with your insurance provider can help you maximize your CGL policy.
Limitations of Commercial General Liability Policy
Despite the benefits, it's equally important to understand the limitations of a Commercial General Liability Policy. While a CGL policy offers extensive coverage, it's crucial to understand that not all situations and risks are covered. Some of the primary limitations include:
Professional Errors
A CGL policy does not cover claims arising from professional mistakes or omissions. If your business provides professional advice or services, you may need to consider purchasing Professional Liability Insurance (Errors and Omissions Insurance) to cover such risks.
Employee Injuries
CGL does not cover costs associated with employee injuries on the job. Businesses are typically required to have Workers' Compensation Insurance to protect against these claims.
Employment Practices
Claims about wrongful termination, discrimination, or other employment-related issues are not covered under a CGL policy. Employment Practices Liability Insurance (EPLI) can help cover these risks.
Vehicle-Related Damages
If an accident occurs while an employee is driving a company vehicle or personal vehicle for business purposes, a CGL policy does not offer coverage. For such situations, businesses need to have Commercial Auto Insurance.
Data Breach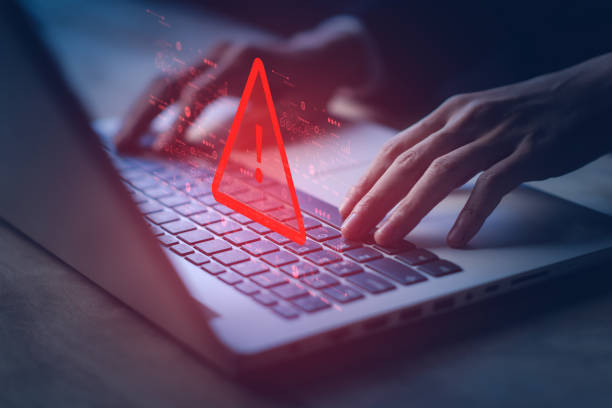 Cyber threats and data breaches pose significant business risks in this digital age. A CGL policy does not cover these types of incidents. Cyber Liability Insurance is designed to protect businesses against such threats.
Punitive Damages
While a CGL policy covers compensatory damages (those that compensate the injured party for actual harm or loss), it often does not cover punitive damages meant to punish the defendant and deter similar behavior in the future.
Certain Types Of Property Damage
Not all property damage is covered under a CGL commercial property insurance policy. For instance, damage to your business property is not covered. Additionally, damage resulting from normal wear and tear, or damage that could have been prevented with proper maintenance, is typically not covered.
Youd comes with its risks and liabilities. For these risks, while a CGL policy is a vital part of your business insurance portfolio, it's essential to consider additional coverages based on your specific needs.
Choosing The Right CGL Policy
When choosing a CGL policy, selecting one that provides the right coverage for your business is essential. Here are some tips:
Before selecting a policy, assess the risks you need coverage for and ensure the policy covers those incidents.
Read through the exclusions in any CGL policy you are considering to ensure that it does not exclude incidents you are likely to encounter.
Take the time to compare different policies and pricing from multiple insurers to ensure you get the right coverage at the best price.
An experienced insurance agent can help you select the best CGL policy for your business's needs.
Having the right CGL policy in place can provide invaluable protection for businesses and help them avoid significant financial losses due to liability claims or lawsuits.
Selecting the appropriate coverage is an essential part of any business's risk management strategy. An experienced insurance agent can help you assess your business's risks and determine what type and level of coverage is best for you.
How Much Does General Liability Insurance Cost?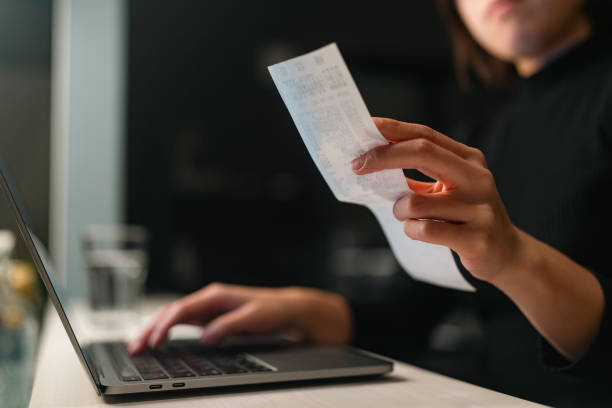 The cost of a CGL policy depends on several factors, including the size and type of business and the level of coverage you need. Typically, premiums start at around $400 annually for smaller businesses with lower risk levels. For larger enterprises or higher-risk businesses, premiums can range up to thousands of dollars annually.
A reputable insurance provider can help you determine the right coverage for your business and provide a customized quote. In addition to the premium, you may also be responsible for deductibles, which are out-of-pocket costs associated with a claim. The higher your deductible, the lower your premiums will be, but the more you'll have to pay out of pocket if you need to file a claim.
Your insurance provider can provide more information on the deductibles associated with your policy. Finally, it's essential to remember that CGL policies are typically written for one-year terms and must be renewed annually. It's a good practice to review your policy before renewal each year to ensure it is still appropriately covering your risks and that any exclusions or limits are up-to-date.
Conclusion
Commercial General Liability Insurance can be invaluable to any business's risk management strategy. Knowing the primary exclusions and understanding your business's specific needs is essential in selecting a policy that offers the right coverage for you. With careful consideration, you can find a policy that provides the protection you need at a price you can afford.
Exclusions in liability insurance general contractor are specific situations or circumstances for which the general liability insurance policy will not provide coverage. These typically include employee injuries, intentional acts, punitive damages, and vehicle-related damages.
Similarly, any harm or damage intentionally caused by the business or its employees is not protected by a general liability policy. Griffith E. Harris Insurance Services, Inc. is here to help you navigate the complexities of CGL insurance and ensure your business has the protection it needs. Contact our team today for more information or a free quote!